If you are looking for indexing of backlinks, or how to index backlinks in Google 2023, then you are in the right place. Here, I am providing you with an ultimate guide to Backlinks Indexer (Both Free and Paid).
You'll learn different backlinks indexer strategies that actually work.
Well, Search Engine Optimization is necessary for a blog to rank higher on Google. There are many SEO strategies that help in improving your blog's presence on search engines. "Building Backlinks" for the blog is also one of them.
Wait!!
Building backlinks is not enough if you want to get success in SEO. Index your backlinks if you want your blog to be on the first page of Google.
So, to get the benefits of backlinks, you'll have to learn how to index backlinks and for that, you have to read this definitive guide to Backlinks Indexer.
The Ultimate Guide to Backlinks Indexer in 2023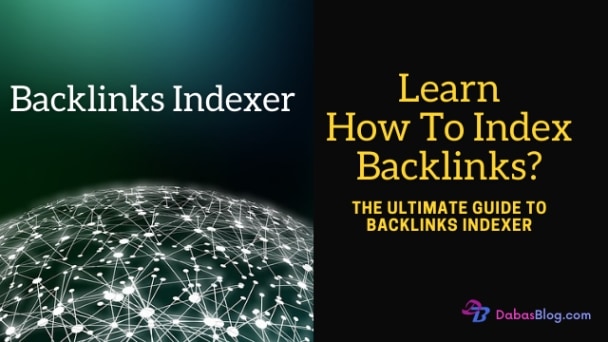 Backlinks Indexer: Free and Paid
You're just wasting your time if your backlinks are not indexing.
Backlinks indexing used to be quite easy a couple of years ago. You just need to ping them or submit them to RSS directories.
But, not that easy nowadays.
At the present time, you just can't sit and relax knowing that your backlink is live. It takes time to get them picked up by search engines and to get indexed on Google.
So, what is the best strategy to index the backlinks? How to index backlinks quickly in Google 2022?
Actually, there is no trick to force Google to index your backlinks quickly. Wait for Google to index them automatically and it takes time to crawl your links.
But here in this guide, you'll learn the best strategies that actually work for backlinks indexing. There are many backlink indexing tools available in the market that do the job for you. It depends on you how you want to index your backlinks, whether you want a free or a paid backlinks indexer.
The safest method to index your backlinks is just to wait and let the search engine crawlers do it automatically.
But the dedicated tools can help you speed up the process of backlinks indexing if used wisely.
👉 10 Best Free SEMrush Alternatives & Competitors in 2023
Backlinks Indexer Free
Google Search Console
Well, Google Search Console is the best free backlinks indexer tool. If you want to index backlinks fast and free of cost, then you must use this free backlink indexer tool.
You just have to add the link to the "URL Inspection Tool" offered by Google Search Console and leave it on Google.
Ping Farm
Ping Farm is a free service that lets you index your backlinks free. In a nutshell, it pings your backlinks and nothing more.
Although it is the method that is used by webmasters a couple of years ago, it is the tool that is still used by many.
The Best Backlinks Indexer Strategy
Well, if you don't want to wait for the backlinks to be indexed automatically, then you have the option to use paid Link Indexer tools.
There are some exceptional backlink indexer tools that can index the backlinks in a brief span of time.
If you used the Backlink Indexing tools, then most probably you would confuse to choose the best one for your project. As there are many tools available that are used to build backlinks and then index the backlinks to search engines.
👉 SE Ranking Review: Is it the best SEO tool?
Paid Backlinks Indexer
If it does not satisfy you with the free indexers. You should try Paid Backlinks Indexer as premium things always work. I've compiled a list of some useful tools-
GSA SEO Indexer
GSA Search Engine Ranker is a well-known SEO tool that helps you in building backlinks to your site. Along with it, you may use GSA SEO Indexer to index your backlinks.
The tool helps you to index your backlinks made by the GSA SER or manually. However, be careful while using the tools for SEO, as the links should look naturally built and indexed. Google hates anything done forcefully, especially with links.
You can use GSA SEO Indexer with a one-time payment of $20 for a lifetime.
However, DabasBlog readers can avail of the benefit of a flat 10% off on GSA SEO Indexer by using the special discount coupon.
👉 Discount Code- DABASBLOG10
Indexification
Indexification is another paid tool used as a backlinks indexer. This tool creates short URLs of your links, ping them, and creates and submits RSS feeds.
Besides this, it creates and pings your content page and sitemaps too.
They claim to crawl every link by Google that you submitted to them. This tool allows you to submit 50,000 links per day, costing $17.97 per month.
OneHourIndexing
OneHourIndexing is the next tool used for indexing backlinks. Well, it is not clear what methods they use to index the links you make. But, we know it for its quality work.
The backlinks indexing service offered by OneHourIndexing costs you around $17 to index 1000 links per day.
However, if you want to use this tool for large projects, the indexing services are offered at $47 for 10,000 links per day and $97 for 30,000 per day.
Lindexed
Lindexed is a tool that is also used as a Backlinks Indexer tool. It does the same job as Indexification does by pinging your links to the Search Engines along with a unique feature called PingCloud.
However, it costs slightly more than Indexification, i.e. $24.97/month to process 50,000 links/day.
Omega Indexer
Omega Indexer is developed by a dedicated team of developers. It pushes your URLs to Google and when Google gets aware of the new link; it indexes the URL.
It takes usually 5-6 days for the tool to index your links.
It takes some time but assures you that your link indexer is safe.
Apart from these, it is a budget-friendly backlink indexing tool that costs you around $0.002 for a URL. Deposit a minimum of $20 for a link indexer for at least 1000 link credits.
👉 Generatepress Review 2023: The Ultimate WordPress Theme For SEO
Best Backlinks Indexer tool
Now, you want to know which is the best tool to index backlinks. For this I did a test using the tools and here is the result:
I made 500 links to a dummy site using GSA Search Engine Ranker and submitted 100 links to each of the different backlink indexing tools mentioned here. After 2 weeks, here are the results from the different tools.
Looking at these results, OneHourIndexing is the best Backlinks Indexer service the money can buy. It dominates over other backlink indexers that you can use.
From the results, we can say that Ping Farm and Lindexed are just a waste of time.
However, GSA SEO Indexer and Indexification are the backlink indexing tools you can use as an alternative to OneHourIndexing.
Quick Tip: If you've already invested in building links to your site then, it makes no sense to cut the corners to index the backlinks!
What is the best way to index backlinks?
You should wait at least 10-12 days for Google to index the links automatically
If the links are not indexed, you can ping them free of cost
If still the links are not indexed, then submit them to OneHourIndexing, GSA SEO Indexer or Indexification
That's all, just track your indexed backlinks
FAQ about Backlinks Indexer
How do get backlinks indexed fast?
To get your backlinks indexed fast, you can use Google Search Console
Go to the URL Inspection Tool, and add the link that you want to index to it.
Then click on "Request Indexing,"
You should wait at least a day and then you can check if the link is indexed by using the Live URL test option given on the same page
I hope you have got the required information about the Backlinks Indexer. You can use the backlink indexing tools to index your backlinks.
Which Backlinks Indexer (Free or Paid) is your favorite one? Please share your views in the comment section.
👉 And please, don't forget to share it.
Here are some exceptional deals for you: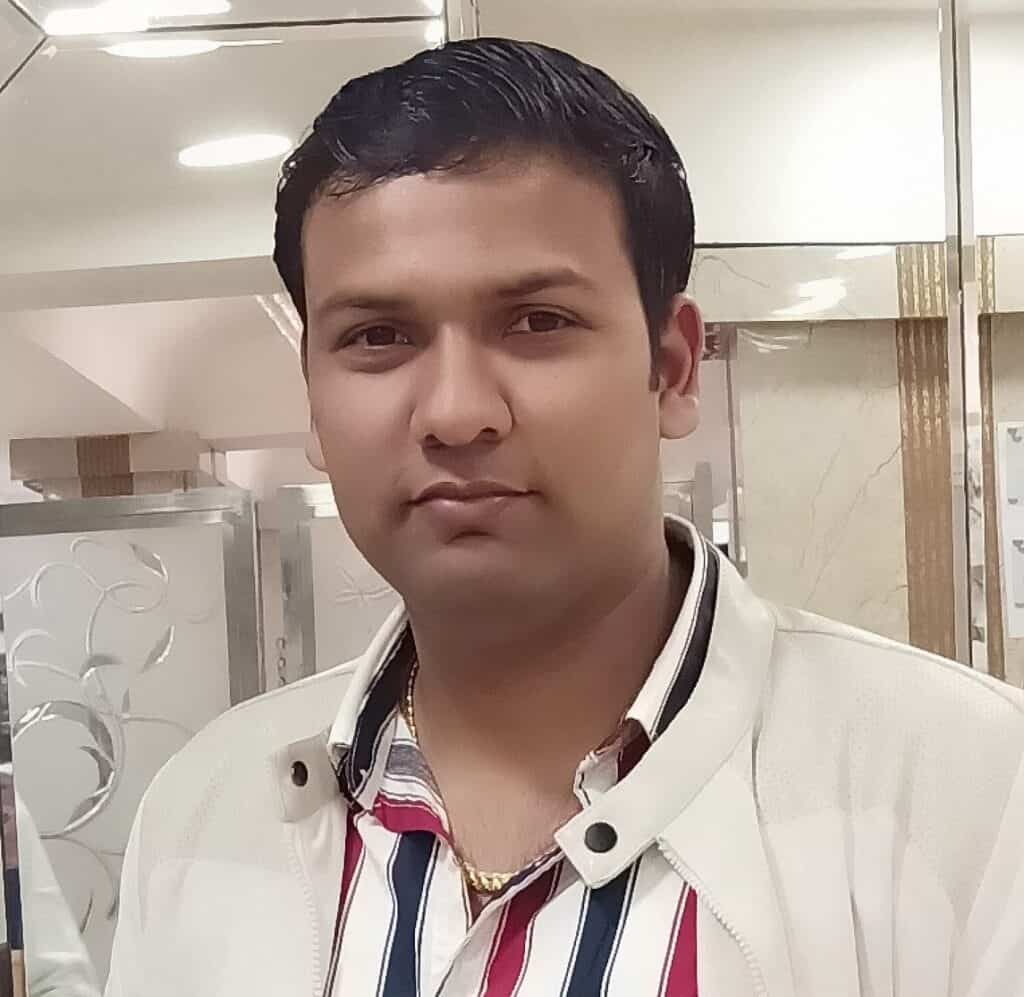 About Author
Nitin Dabas is a professional blogger from India. He is the founder of DabasBlog & SEOSachet. He is an SEO and content marketer who writes about Blogging, SEO, WordPress, and Online Marketing with the aim to help fellow bloggers get succeed in blogging.