A blog can be a great tool to help you get your message out to the world. There are many benefits of blogging; here we will explore 9 of them.
Blogging has become a huge part of the internet. Many people around the world are turning to blogs as a means of entertainment, news, and their primary source of information. The blogosphere is thriving with activity, so much so that it would be difficult to find an individual who has not heard about or visited a blog before.
Blogging can also help you build your personal brand. Many people use blogging to provide value to the world and turn that into their personal brand. The more you blog, the more your name will come up when people are searching online for information related to your specific topic.
And, of course, we can't forget the money-making part of blogging. Many bloggers generate a profit through their blogs by selling products and services, placing advertisements, or using affiliate marketing programs like Amazon Associates. This is an excellent way to make money online on autopilot.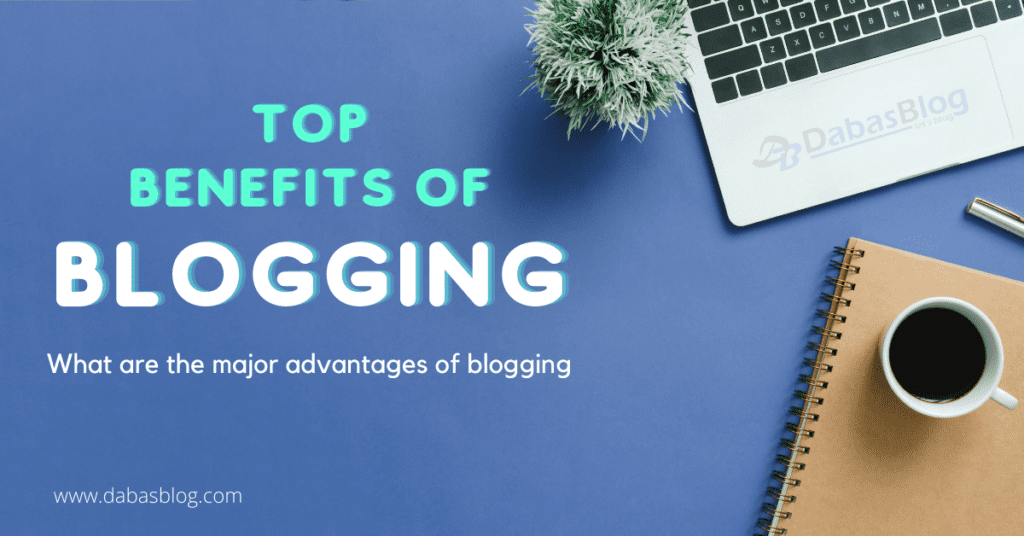 I'm sure that after reading this article, you will definitely get the answer to your question about "what are the benefits of blogging".
In short, there are many benefits of blogging; here are 9 of the top ones:
The Benefits of Blogging For Business
Make Money Online
Improve Your Writing Skills
Build Your Personal Brand
Get More Authority and Influence
Network With Other Professional Bloggers
Generate Leads and Sales
Improve Your Organizational Skills
Improve Search Engine Rankings
Explore and Enjoy
Now, let's get into this one by one:
#1. Make Money Online
Most bloggers use their blogs to make money online.
There are many ways to make money online through blogging. One of the most popular ways is to sell your own products and services.
If you have a product or service that you think people might buy, creating a blog is one of the best ways to spread awareness about it. You can provide valuable information to readers on your blog and offer them your products and services to solve the problem they might have.
Blogging will make it easier to put your name in front of those who might need your product or service and make it seem more trustworthy. Your readers will most likely buy from you, as they already know and trust you (your blog).
But we can also use blogging as an excellent platform to generate affiliate income. Affiliate marketing is simply earning commissions by promoting other people's products and services.
There are many programs and products you can promote as an affiliate.
If you don't have products or services of your own, you can sign up to be an affiliate with Amazon Associates. Every time somebody buys something on Amazon through your blog, you'll get a commission for it.
Apart from Amazon affiliates, there are many affiliate networks to join. You can choose the affiliate program that fits your audience best, and you might even join multiple affiliate programs to maximize your earnings.
Finally, blogging is also great for making money by placing ads on your blog. Many popular blogs place advertisements on their site in order to generate revenue from the traffic they receive from their blog. Based on the amount of traffic you get, this can be a very profitable way to earn money from your blog.
Overall, making money online is one of the top benefits of blogging that truly transforms your blog into a full-time venture.
#2. Improve Your Writing Skills
If writing is in your blood, there is no better platform to release it than a blog.
Blogs are primarily text-based. So, you'll have plenty of opportunities to develop your writing skills as you write on your blog.
All the information, ideas, thoughts, feelings, and experiences that you have can be put into words through your blog.
This is a great way to improve your writing skills. In fact, even if you are not an excellent writer, blogging can be useful. If you do not feel confident about yourself and your writing abilities, start a blog and learn to improve your writing skills through it. This will not only improve your writing but also open doors for opportunities down the road.
When I started my first blog, I was not a talented writer at all. I was not confident about my writing, and I knew I had a lot of room for improvement.
So, each day, I would sit down and think about what I wanted to write about. Then, I'd spend hours on my blog trying to improve my writing.
Grammarly helped me to improve my writing skills by creating error-free pieces of articles. Because of this, I could improve my writing skills to a point where now I am confident about my writing abilities.
Since blogging is mostly about writing, not only will it improve your writing skills, but you'll also gain confidence in your abilities.
#3. Build Your Personal Brand
Blogging has many advantages for building your personal brand.
Building a brand is all about getting yourself out there in the online world. One of the best ways to do this is by blogging.
Blogging can help you build your brand, such as creating useful content, promoting your profile on social media, networking with other professionals in your field of expertise, getting referrals from past clients or customers, improving your website rankings, and much more.
By blogging regularly, you'll build a positive reputation for yourself among the people in your field. You can also attract a lot of attention to your blog, helping you become a thought leader in your niche.
We know blogs for providing lots of value to readers, no matter the industry. There are many ways you can do this on your blog, such as writing about relevant topics, helping readers find answers to their questions, and providing solutions for problems they might be facing.
These days, branding is all about establishing yourself as an authority in your industry, and blogging is one of the best ways to do that online.
More and more businesses are shifting their focus toward online marketing as the world becomes more and more dependent on the internet. If you've already built your brand, these businesses will love to pay you to promote their products and services on your blog.
This way, not only will you be able to earn money through your blog, but it will also help you spread the word about great products and services.
#4. Get More Authority and Influence
When you blog, you become an influencer in your industry. People look to authoritative bloggers for advice and opinions on various topics.
As you blog regularly, you'll get more and more familiar with your field of interest. You'll also learn the ins and outs of the industry as you research and write on your blog on different topics.
As a result, people will start recognizing you as an influencer in your field.
They'll also see you as someone who is knowledgeable about the industry they are in. And they will start looking at you for advice. You can use this to your advantage when marketing your products and services.
#5. Network With Other Professional Bloggers
Networking is an important part of the business.
Blogging is no exception to this. When you blog, you'll come in contact with other bloggers who share your interests. You'll also come in contact with other professionals who might be interested in your blog content and want to share their thoughts with you.
Blogging platforms, such as Medium and LinkedIn, are great for networking with other bloggers. You can connect with them through your blog's email list or by engaging with them in the comments section of their blog posts.
Even if you are not an active blogger, you can use forums and communities to network with other bloggers. I'd say it is one of the best benefits of blogging that help you connect with fellow bloggers.
#6. Generate Leads and Sales
Blogs are a significant source of traffic for your website.
You can attract a lot of targeted traffic to your website with the help of your blog. You'll come across new people regularly who might be interested in your products and services.
Blogs are also great for generating leads and sales since you can link to your products and services in your posts.
This is a win-win situation, especially if you are a B2B company. You can link to related blog posts on your website and the products and services pages for increased conversions. You can also include calls to action in your posts.
#7. Improve Your Organizational Skills
Blogging can also help you improve your organizational skills.
We know most successful businesses run today online. They use lots of different software and automation tools to ensure they stay organized in their day-to-day operations.
If you currently work in an office environment, blogging might be the only chance for you to learn about all these different software and tools.
For example, if you're blogging for a marketing company, you might learn about tools like Hootsuite or Buffer that can help you better manage your social media accounts.
You can learn about WordPress and other content management tools that can help you keep your blog organized. If you're blogging about business, you might learn about project management software like Trello.
If, for example, you work in an office and have to produce reports for your boss, you can blog about the topic and share strategies that will allow you to create detailed reports in no time.
In short, blogging not only will it help you become more organized, but it could even help you find your dream job.
#8. Improve Search Engine Rankings
If you are running a business site that sells products or services, having a blog can help you improve your search engine rankings.
Search Engine Optimization (SEO) is all about improving your visibility on search engines. You want to be the first website that pops up when someone enters a relevant keyword phrase in Google or another search engine.
You'll have to understand how SEO works if you want your blog to improve your site's rankings on search engines.
Luckily, you can learn about it from blogging.
Blogging is a great way to increase the number of keywords that search engines associate with your site. This will naturally improve your ability to rank higher for these keywords.
In addition, blogging can help you get backlinks from other high-ranking websites. This is another way to improve your search engine rankings.
So, if we talk about the benefits of a blog, then obviously, it helps you to know more about SEO.
#9. Explore and Enjoy
Blogs are a great way to explore and enjoy your interests. It doesn't matter if you're working a 9-5 job or a full-time blogger.
You can always find time to blog about your favorite topics.
Blogs are also great for letting you indulge in your interests. You can share different stories, ideas, opinions, and much more on your blog.
Finally, I want to mention that blogging can also help you get a job in the current competitive job market. It's not a secret that blogging is still a relatively new form of online marketing and business development. This means there are lots of opportunities available to new bloggers.
The online market is always hungry for writers. If you have a talent for writing and blogging is your passion, it's wise to start a blog in your favorite niche.
You'll need to invest some time and effort to learn how blogging works, but the return on investment (ROI) could be even better than what you're currently earning.
Also, blogs are another form of free advertising.
Online marketing is all about reaching out to new customers and getting them to return to your site. If you're blogging about products or services, you can naturally use your blog to boost your leads, sales, and brand.
So, did you see how blogging actually benefits your business?
Blogging not only helps you explore and enjoy, but it also provides you with skills that can help you improve your organizational and marketing skills and show you new earning opportunities.
Conclusion: Benefits of Blogging
Blogging is a brilliant investment of time and effort.
It's always better to blog about something that interests you. For blogging, the sky's the limit. You can become a writer or an expert on almost any topic that interests you as long as you're willing to put in the work.
There are no limits to what you can achieve when you start a blog about something that truly inspires and excites you. There are bloggers making thousands of dollars every month, and you can be next.
So, what are you waiting for? Get started on your blog today.
You'll be glad you did!
I tried to put all benefits of blogging easily, so, if you like this article, please share it on Facebook, Twitter, or any other social media sites you like. It really helps!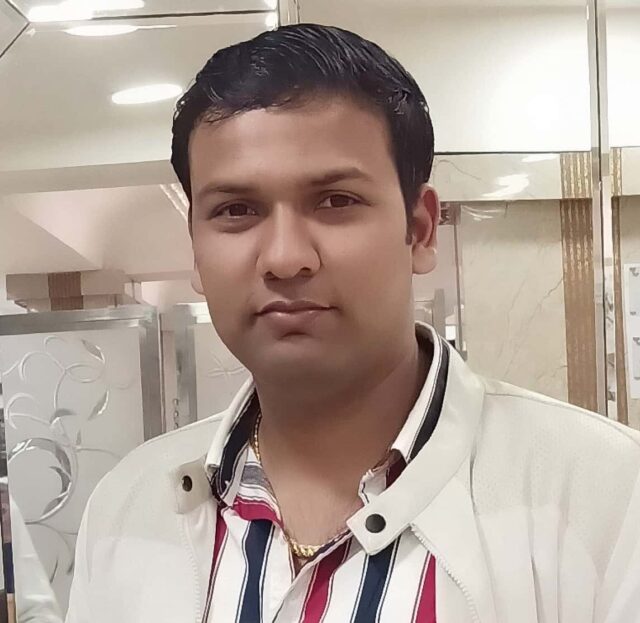 About Author
Nitin Dabas is your SEO guide. Expert in keywords, on-page SEO, and link-building, he has boosted rankings for countless clients. Read his blog and join his success stories.