Hey there, bloggers! Black Friday season is right around the corner, and you know what that means—it's time to snag those awesome SEO tools at the cheapest price.
And guess what?
I've got an excellent list of "Black Friday SEO Deals" just for you. In my four years of blogging journey, I've tried many SEO tools to help my blog shine, and I'm excited to share the ones that are worth your time and money.
I'm not just talking about saving a few bucks; I'm talking about finding those exclusive deals that make a big difference without costing a lot.
Why should you stick around and read this?
Picking the right tool today means you won't be sad tomorrow when you find out it wasn't what you needed. Plus, you'll save money for other cool stuff, like your favorite video games or a new skateboard!
So grab your mouse and get ready to click because we're about to jump into a list of the best Black Friday deals for making your blog the next big thing on the internet.
Let's find those deals!
Irresistible Black Friday SEO Deals 2023
If you're in a hurry or just eager to snag the top deals without delay, here's a quick overview of the top 4 Black Friday SEO deals that stand out this season.
These hand-picked offers are tailored for bloggers who want to boost their online presence without draining their wallets.
Let's glance at the deals making waves and why they deserve a spot in your digital toolkit.
Best Black Friday SEO Deals For Bloggers
1. SE Ranking – Whooping 20+20% OFF
SE Ranking shines with its versatile SEO tools catering to beginners and pros. It offers exceptional keyword rank tracking and crucial SEO metrics for optimizing your blog's SEO performance in search engines.
It is one of my favorite SEO tools.
Features
Keyword research
keyword rank tracking
competitive research
content marketing
website audit
SERP analyzer
backlinks analysis
On Page SEO checker
Deal Duration
November 20 – December 4
What's the offer

?

Enjoy a generous 20% off on annual + 20% Black Friday discount on all annual SE Ranking plans.
How to grab the deal

?

There is no coupon needed to snag this deal. Visit the SE Ranking Black Friday page and select your plan at checkout.

SE Ranking's precision and user-friendly interface make it a top choice. Missing out on SE Ranking coupon code means letting a prime opportunity to streamline your SEO tasks with a cost-effective solution slip away.
2. Semrush
Semrush is one of the best SEO tools used by millions to conduct keyword research, site audits, and competitor analysis, making it a cornerstone tool for serious bloggers. It is a collection of SEO tools that is useful for beginners, intermediate, and professionals.
Features
In-depth keyword analysis
backlink checker
competitor research
website audit
SEO content writing
Deal Duration
November 20 – December 4
What's the offer

?

Get flat 30% off on annual plans.
How to grab the deal

?

Sign up through the special Black Friday link on Semrush's Black Friday promotions page.

With its robust functionalities, Semrush sets you apart from the competition. By passing this deal, you overlook the chance to leverage a tool renowned for elevating SEO strategies.

Elevate your agency's digital presence with our premium Private Label SEO services. They specialize in offering affordable SEO solutions, optimizing Google Business profiles, link building strategies, and crafting impactful press releases.
Features
Keyword Research
SEO audit
Google Business Profile Optimization
Link Building
Deal Duration
The sale starts from 21 Nov to 28 Nov
What's the offer

?

Save 25% OFF storewide + 30% OFF on monthly campaigns
How to grab the deal

?

You need to head to Web 2.0 Ranker's Black Friday Page to redeem the deal. Just select your desired package and the discount will be automatically applied at checkout.

Surfer SEO is a modern tool designed to help you optimize your website content with AI-driven strategies, ensuring your posts are primed to rank as high as possible in search results. You may read this detailed Surfer SEO review to learn how to optimize your content using this SEO tool.
Features
content editor
content audit
SERP analyzer
Keyword research
Surfer AI
Deal Duration
Typically, Black Friday deals run during the last week of November, but keep an eye on this page for exact dates.
What's the offer

?

Surfer SEO often offers a significant discount on their plans during the Black Friday sale, which may include reduced monthly fees or additional features at no extra cost.
How to grab the deal

?

Check out Surfer SEO's website around Black Friday and look for their promotions or subscribe to their newsletter to get notified about the Black Friday deal.

Surfer SEO's analysis gives you actionable insights to align your content with what search engines are looking for, potentially driving more organic traffic to your site.

By not taking advantage of the Surfer SEO Black Friday deal, you could bypass a critical tool that can elevate your content's ranking potential.

Mangools is celebrated for its intuitive interface and powerful SEO tools like KWFinder for keyword research, making SEO accessible even for novices.
Features
KWFinder– dedicated keyword search tool
SERPWatcher– keyword rank checker
SERPChecker– detailed SERP analysis
LinkMiner– backlinks analysis
SiteProfiler– detailed SEO insights
Deal Duration
November 01 – November 07
What's the offer

?

Score a 35% lifetime discount on all plans.
How to grab the deal

?

Simply sign up on the KWFinder Black Friday page during the deal period, and the discount automatically applies.

Mangools' ease of use combined with powerful SEO capabilities offers a rare balance. Not taking this SEO tool might leave you without the simple yet effective toolkit many bloggers rely on.
5. Serpstat
Serpstat is an all-in-one platform for search analytics, content marketing, and PPC, favored for its comprehensive database and competitive analysis features.
Features
Rank tracker
keyword research
website analysis
backlink checker
site audit
Deal Duration
November 20 – December 4
What's the offer

?

Save up to 30% on their annual plans.
How to grab the deal

?

Select your plan on SERPstat's pricing page and the discount will be applied at checkout.

Opting out of Serpstat's deal might mean forgoing a versatile tool key for data-driven SEO strategies and detailed market insights.
6. LongTailPro – Incredible 50% OFF
LongTailPro specializes in uncovering long-tail keywords, which are essential for targeting specific niches and improving your blog's search rankings.
Features
keyword research tool
SERP analysis tool
rank tracker tool
backlink analysis tool
website audit tool
Deal Duration
November 20 – December 4
What's the offer

?

Get a 50% discount on annual plans, making it an excellent long-term investment.
How to grab the deal

?

Visit the LongTailPro Black Friday page and the discount will be automatically applied when you purchase.

By not snagging LongTailPro discount during this deal, you miss the chance to master niche markets with tailored keywords that could drive targeted traffic to your blog.

SEO Powersuite offers a complete suite of desktop-based SEO tools, from link analysis to site auditing, ideal for those who prefer a robust, software-driven approach. You may read a detailed review of SEO Powersuite here.
Features
Rank tracker– keyword research and rank tracking
website auditor– on-page site audit
SEO spyglass– backlink analysis
link assistant– link building and assistance
Deal Duration
November 20 – December 4
What's the offer

?

Enjoy a heft 81% discount on the first day, with the discount decreasing each day until Black Friday.
How to grab the deal

?

Head over to SEO Powersuite Black Friday page and purchase before the deal starts to decline.

Missing this deal means losing a chance at an all-encompassing SEO toolkit that can greatly enhance your blog's optimization efforts from the comfort of your desktop.
Best Black Friday Web Hosting Deals
Bluehost is a top choice for bloggers due to its reliability, user-friendly cPanel, and excellent customer service, making it a solid foundation for any website.
Deal Duration
November 01 – November 30
What's the offer

?

Get up to 75% off on hosting plans and a free domain name for the first year.

Bluehost Black Friday Flash Sale – Get Bluehost at $2.65 per month (Nov 24 – Nov 27)
How to grab the deal

?

Head to Bluehost Black Friday page, where the huge discount will automatically apply at checkout.

Not opting for Bluehost this Black Friday could mean missing out on a trusted hosting partner known for its uptime and support, which is crucial for keeping your blog always online and running smoothly.

Hostinger appeals to those on a tight budget, offering surprisingly fast loading times and a simple setup process, ideal for both newbies and experienced bloggers.

It is another popular web service and Minecraft servers provider that is providing the best deal on Black Friday 2023.
Deal Duration
November 20 – December 4
What's the offer

?

Enjoy up to 70% off shared hosting plans and discounts on VPS hosting.
How to grab the deal

?

Visit Hostinger's special Black Friday page and the discounts will be applied when you choose your plan.

Skipping Hostinger's Black Friday and Cyber Monday deals means letting go of a cost-effective yet speedy hosting option that can scale with your blog as it grows.

WPX Hosting is renowned for its blazing-fast speeds and exceptional customer support, which is a game-changer for bloggers who prioritize performance and quick issue resolution.
Deal Duration
November 06 – December 4
What's the offer

?
4 months FREE on all annual plans
6 months FREE on all 2-year plans
9 months FREE on all 3-year plans
How to grab the deal

?

Select the preferred WPX Hosting plan on their Black Friday deals page and get the discount.

Missing WPX Hosting's Black Friday offer could mean passing up a premium hosting experience known for fast loading times, vital to SEO and user retention.

A2 Hosting is a hit for those who seek lightning-fast web hosting services with their promise of 20x faster servers and a commitment to reliable uptime.
Deal Duration
November 01 – November 30
What's the offer

?

Slash up to 85% off their shared hosting plans, with free SSL certificates included.
How to grab the deal

?

Go to A2 Hosting's website, choose your plan, and the discount will apply directly during the checkout process.

Not taking advantage of A2 Hosting's deal could mean overlooking a hosting service that's optimized for speed and reliability, both of which are vital for a successful blog.

Hostarmada is gaining traction for its cloud SSD-based hosting solutions, offering a balance between performance, security, and customer support.
Deal Duration
November 20 – December 4
What's the offer

?

Avail up to 80% off on shared cloud SSD hosting plans.
How to grab the deal

?

The deal can be accessed directly on Hostarmada's Black Friday promotion page, with the discount automatically activated at purchase.

Forgoing Hostarmada's Black Friday sale means you might miss out on an up-and-coming hosting service that offers robust performance with the scalability of cloud resources.

GreenGeeks stands out with its eco-friendly web hosting services, providing robust hosting solutions while putting back three times the power they consume into the grid as renewable energy.
Deal Duration
Keep an eye out for exact dates as they may announce the specifics closer to Black Friday, which usually falls at the end of November.
What's the offer

?

GreenGeeks typically offers substantial discounts for Black Friday, which may include slashed prices on their hosting plans, often accompanied by perks like free domains or enhanced performance features.
How to grab the deal

?

To take advantage of the GreenGeeks Black Friday offer, visit their website during the promotion period. The discount is usually auto-applied when you sign up during the sale.

Passing up the GreenGeeks Black Friday deal means not only missing out on affordable and reliable hosting but also the opportunity to contribute to a more sustainable and eco-friendly internet. Their hosting services are not just about high-speed performance and solid uptime; they're also about making a positive environmental impact. Without this deal, you might be forgoing a hosting solution that aligns with both your digital needs and ecological values.

WP Engine stands out for its managed WordPress hosting, delivering enterprise-grade reliability and top-notch security, favored by professional bloggers and businesses.
Deal Duration
November 20 – December 4
What's the offer

?

Get 5 months free on any annual shared plan.
How to grab the deal

?

Use the coupon code provided on WP Engine's Black Friday deal page when signing up.

Not leveraging WP Engine's deal may mean passing on a premium managed hosting experience tailored for WordPress, which can significantly enhance your site's performance and security.
Incredible Black Friday WordPress Deals
KadenceWP offers lightweight and highly customizable WordPress themes and plugins, perfect for creating fast and responsive websites.
Deal Duration
November 16 – December 1
What's the offer

?

Get up to 40% off on their Lifetime Bundle and individual themes and plugins.
How to grab the deal

?

Visit KadenceWP Black Friday page and the discount will be automatically applied.

Skipping on KadenceWP could mean missing out on some of the most user-friendly and performance-oriented themes and block editor plugins available, which could give your website a professional edge.

GeneratePress is a fast-loading WordPress theme with usability and accessibility at the forefront, offering seamless integration with page builders.
Deal Duration
November 22 – November 29
What's the offer

?

Save up to 25% on their premium version and 50% on renewals.
How to grab the deal

?

Head to GeneratePress's website and the deal will be applied when you add the theme to your cart.

Not taking up GeneratePress this Black Friday means letting go of a chance to revamp your site with a theme that's not just sleek but also designed for optimal performance.

AstraWP is a WordPress theme known for its beautiful, pre-built website templates and customization options that work seamlessly across various page builders.
Deal Duration
November 22 – December 3
What's the offer

?

Enjoy up to 30% off on all plans and up to 40% off on lifetime deals.
How to grab the deal

?

Discounts are automatically applied when you select a plan on the AstraWP website during the Black Friday promotion period.

Forgoing AstraWP's offer could mean missing a chance to make your website stand out with one of the most popular and fastest themes in the WordPress ecosystem.

Spectra Blocks takes the WordPress block editor to new heights, offering a suite of creative and functional blocks that enhance your page-building experience without needing to know any code. It is the ultimate addons for the Gutenberg editor by the Brainforce team.
Deal Duration
Look out for the announcement of exact dates, but historically, Black Friday deals kick off in the week leading up to Black Friday and can extend to Cyber Monday.
What's the offer

?

Spectra Blocks usually rolls out significant discounts for Black Friday, potentially including price cuts on their premium plans or bundles that add extra flair to your website-building toolkit.
How to grab the deal

?

Keep an eye on the Spectra Blocks website for Black Friday announcements, and the discount should automatically apply when you purchase during the promotion.

If you skip out on Spectra Blocks' Black Friday deal, you could miss the opportunity to create a visually stunning and interactive blog effortlessly. Their arsenal of blocks allows you to customize your site to a T, and with this deal, you might unlock the full creative potential that your blog is capable of.

Adding Spectra Blocks to your WordPress toolkit means you're ready to construct a blog that's not just informative but is a visual treat for your readers, encouraging longer stays and deeper engagement. Don't let this Black Friday pass without securing the building blocks for a spectacular blog showcase

WP Rocket is a caching plugin for WordPress that promises to boost your site's loading speed without needing to be a tech expert. This is a helpful WordPress plugin for improving your core web vitals score. This is the best plugin to improve your website's performance by increasing its site speed.
Deal Duration
November 20 – December 1
What's the offer

?

Take 30% off your purchase of WP Rocket.
How to grab the deal

?

The discount will be automatically applied when you purchase WP Rocket during the sale period.

Missing out on WP Rocket's deal may mean not optimizing your site's speed to its fullest potential, which is crucial for user experience and SEO.

Rank Math Pro is a powerful WordPress SEO plugin that makes it easy to optimize your content with built-in suggestions based on widely accepted best practices. This WordPress plugin has garnered a huge reputation within a short period of time and competes with top SEO plugins like Yoast SEO and All-in-one SEO plugins.
Deal Duration
November 24 – December 1
What's the offer

?

Get an exclusive Black Friday discount of up to 55% off on their plans.
How to grab the deal

?

Simply visit the Rank Math Pro Black Friday deal page and the discount will apply when you choose a plan.

By skipping Rank Math Pro, you could be giving up on an intuitive SEO tool that helps to increase your website's visibility in search results effectively.

ProWritingAid goes beyond basic grammar checks, offering in-depth reports to help improve your writing style, strength, and clarity.
Deal Duration
November 25 – November 30
What's the offer

?

Get 50% off the lifetime license of ProWritingAid and 25% off the annual subscription.
How to grab the deal

?

Access the deal directly through the ProWritingAid website where discounts will be applied at checkout.

Not investing in ProWritingAid could mean missing out on the opportunity to polish your writing to a professional sheen, potentially impacting the quality and readability of your blog content.
Conclusion
As the Black Friday deals curtains draw to a close, let's take a moment to revisit the top picks from the treasure of best deals we've uncovered. For the savvy blogger, these deals are more than just Black Friday discounts; they're investments in the future of your digital space.
These Black Friday and Cyber Monday deals are your arsenal for a standout blog in a crowded digital landscape. So, seize them! Transform your blog into a magnet for both readers and revenue. This Black Friday season, invest in the future of your blog. Because, in the end, the best deal you can get is the one that pays you back in success. Happy shopping, and here's to your blogging journey soaring to new heights!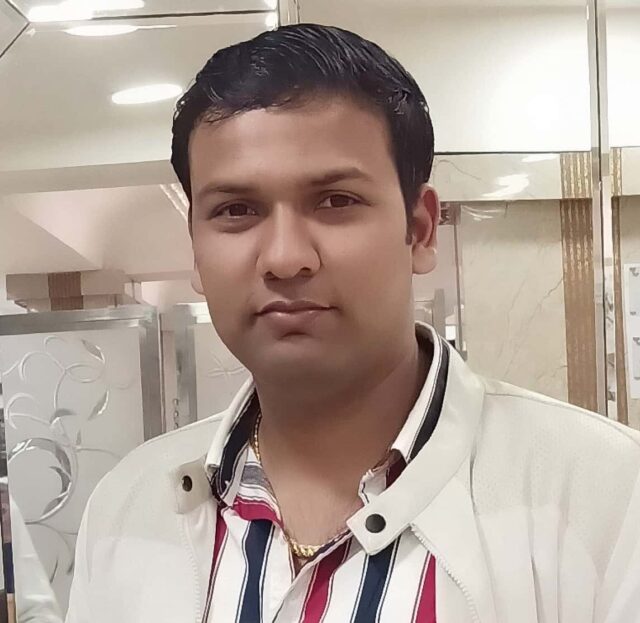 About Author
Nitin Dabas is your SEO guide. Expert in keywords, on-page SEO, and link-building, he has boosted rankings for countless clients. Read his blog and join his success stories.