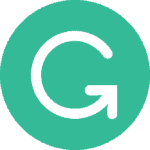 Grammarly (#1 Grammar Checker)
In this detailed Grammarly review, I'll explore how this grammar checker tool can help you avoid embarrassing grammar mistakes. You will also get to know if the Grammarly premium is worth it. Are there any Grammarly alternatives available?
I came to know about this outstanding punctuation checker tool a couple of years ago. Since then, it works really great to provide me error-free articles.
Being a Blogger, I regularly use Grammarly for proofreading my blog posts. After using it, I can proudly say that it's the best tool that I've ever used.
| | |
| --- | --- |
| Tool Name | Grammarly |
| Specifications | Grammar check online, spell check, plagiarism check |
| Type | Freemium (Free and Paid) |
| Price | $144 annually |
---
Grammarly Review [2023]
In this detailed review of Grammarly, I will provide you with everything that you need to know about Grammarly. This extensive Grammarly review contains many screenshots that will help you understand how does Grammarly work?
Grammarly Review 2023: Is Grammarly really worth it?
What is Grammarly?
The definition of Grammarly could be a tool that helps you to check grammar errors online. In short, Grammarly is a grammar checker tool that checks for commas, punctuation errors, spelling mistakes, etc.
So, Grammarly is an online tool that helps you in finding spelling errors and fixing them. Along with this, it helps in automatic phrase detection and provides you with synonyms. It is indeed necessary if you are a writer and helps you make a better writer.
---
What Does Grammarly Do?
You're reading this review, so you definitely want to know how does Grammarly work? What does it do?
Grammarly is a grammar checker tool that corrects you if you make mistakes while writing. It offers quite excellent features that help you proofread your writings and saves you from various errors.
Here are some features that tell you what Grammarly actually does-
#Punctuation Check
Grammarly checks for punctuation errors like a check for commas, question marks, exclamatory signs, hyphens, etc.
It detects the entire sentence for errors and corrects where it is needed. While writing something, we often forget punctuation marks, and here it saves us from such embarrassing mistakes.
#Spelling Check
Spell check is also a great and indeed feature of Grammarly that saves us from making silly mistakes. It is quite often while writing, that a person forgets to check what he has written, and there could be spelling mistakes too.
It is quite difficult for a human to manually check for errors, but Grammarly plays an important role here. Its robust spelling check mechanism detects the wrong spelling and highlights the word where correction is needed.
#Sentence Structure
Yes, it improves the sentence structure too. Our writing style is a crucial factor that affects our readers. It provides us the real-time errors and suggestions while writing and efficiently checks for sentence length and structure too.
It tells the tone of our sentence, whether it is formal or informal, informational or balanced, etc. I like Grammarly's writing style the most, as it saved me many times. 😊
#Plagiarism Check
You might think "does Grammarly check for plagiarism?"
In answer to such a question is- Yes! Grammarly checks Plagiarism.
It detects plagiarism by checking tons of web pages and comparing them to ours. Plagiarism negatively affects the author or writer. Thus, this feature is quite beneficial for every type of writer, whether he is a blogger or an author.
So, these are the salient features that Grammarly has, and quite important for us to know what Grammarly does.
👉 Semrush Free Trial: How to get the Semrush trial?
---
Who Can Use Grammarly?
Well, I would say everyone can use Grammarly for error-free writing. But, it is more important for non-native English speakers.
Here are a few people who can use Grammarly:
Authors
Bloggers
Students
Business professionals
Freelance writers and content marketers
Grammarly is a cynosure of new writers and bloggers. You can easily switch your writings between American English, British English, Canadian English, and more.
It proofreads your whole written data and makes you sure that your book or article is error-free.
Its premium version offers Grammarly for students with a discount that is quite helpful for the young generation.
---
Grammarly Premium vs Free
Grammarly is a freemium tool that provides a paid version along with its free version.
In Grammarly free version, you get limited features, including basic grammar checks online, spelling checks, and checks for commas. However, it is more powerful than the spell checks you get on other platforms like MS Word, etc.
While in Grammarly premium, you get many more features needed for proofreading an article. You get twice as many errors to correct in the premium version of Grammarly as the free version.
You get plagiarism to check in Grammarly's premium version which saves a lot of time rather than manual analysis. You can customize your tone according to your readers.
In this extensive review, you get to know how important is writing style to engage readers and how Grammarly premium helps you in it.
However, I'd recommend using Grammarly free version first to evaluate the tool.
Also, if you have a comparison between Grammarly Free vs Premium, you may choose accordingly.
---
Is Grammarly Premium Worth It?
Then yes! Grammarly premium is really worth it.
No matter who you are, what's your age, if you write something like a book or blog, you need to proofread your writings.
In such a case, Grammarly plays a crucial role in proofreading the whole written material. You can't manually check for errors line by line, and here comes the best grammar checker tool– Grammarly Premium.
Grammarly Premium Review
There are many benefits of Grammarly. Some of the best features of Grammarly premium are-
Enhanced vocabulary check
Synonyms and vocab suggestions
Plagiarism check
Detailed grammar check with tips to improve the writing style
Detects inappropriate tone in your writing
Saves you from overuse of words and unclear structure
For me, while writing a blog it's common to have some typo errors and grammatical mistakes that can spoil the work.
So, it's more important to have a grammar checker tool like Grammarly Premium to save work.
Therefore, Is Grammarly Premium Worth It?
Yes, It is worth it.
---
Why Use Grammarly Premium?
There are many reasons to choose Grammarly Premium as a companion while writing. Suppose you are writing and made some silly typo mistakes, you might lose the job.
Here are some reasons a tool like Grammarly Premium proves to be helpful in your writing journey:
For getting a promotion in the job by producing error-free presentations
Freelancers can get high-paying clients for impeccable work
A blogger can target an international audience with the perfect articles
Affiliate marketers can send error-free emails to increase sales
Authors can show their art by writing faultless books or novels
Above all, it is necessary to convey the right message to the audience. In this modern era, everything we do is online. We use a lot of emojis and slang in our conversation, but what about formal writing?
Why present yourself as a novice in writing when you have access to a premium grammar checker tool?
Even for bloggers, it is an opportunity to write user-friendly articles that improve user engagement and help in ranking on Google.
Here, in this extensive Grammarly review, you got enough reasons to use Grammarly Premium.
---
How Accurate Is Grammarly?
Well, a grammar checker tool is efficient only if it provides good accuracy.
Grammarly is a tool that is well-reputed around the web and millions of professionals have used it for impeccable writing.
I'm using it for a couple of years and had no issues with its safety and accuracy. In this detailed review, I've mentioned the points of how it helped me out of the embarrassing situation.
Well, I'd make no promise, but yes, it is safe to use Grammarly.
Actually, the tool is based on machine learning. It is continuously improving its database as more people are writing and it detects the error thereafter. As no grammar checker tool can be 100% accurate in comparison with a human proofreader. But with Grammarly, I can say that it is good enough to use.
Sometimes, it can misunderstand what you are trying to say, where to use commas or not. But, overall I can say that it is well accurate (✓) to use.
---
How It Can Help Writers?
When you are using Grammarly and make an error, it immediately shows you the correct usage with an explanation. It can help the writers or authors by following error-detections:
Spell check
Grammar check online
Over usage of repetitive words
Check for commas or punctuation marks
Check for preposition errors
Monitors the writing style and tone of the sentence
Phrase suggestion
Cut short the long sentences into short ones
Grammarly Tool Review 2023: Is Grammarly really worth it?
---
Grammarly vs Human Proofreader
This comprehensive Grammar checker review has shown many aspects of the tool. Still, a question may confuse you. Can Grammarly replace the human proofreader?
No! Of course, it is the best and #1 grammar check tool that is helpful for many people, but it can't replace a human proofreader.
Grammarly offers many outstanding features that correct our articles. But, which kind of sentiment is needed in what context, and what type of feedback a human proofreader provides, it can't.
After all, it is a tool that works on machine language. It is more effective at detecting several mistakes, still, some mistakes slip through it.
Despite this, it is more useful than human proofreaders. It is way more budget-friendly than a human proofreader who charges around $0.03 per word for about 4000 words, i.e. $120 for a 4000 words document.
---
Where to use Grammarly?
So far in this review of Grammarly, you got to know how vital is Grammarly. But where to use Grammarly? This in-depth review will show where you can use Grammarly.
#Within Grammarly's site
You can use Grammarly's online editor via its official site. You just need to sign up for Grammarly free version and that's it.
Once you type, it automatically detects the error and suggests you the best term.
#Using the browser extension
You can use Grammarly in real-time writing via its extension that is available for Chrome, Firefox, Edge, Safari, etc.
I'm using Grammarly chrome extension for proofreading my blog articles. So far, it is the best tool and extension that helps me in writing faultlessly, i.e. Grammarly for chrome.
#Grammarly for MS Office
If you work where MS Office is needed most of the time, then you may use Grammarly for Word as well. Yes, you can use it for word and outlook.
You just need to log on to your Grammarly account and click on Apps. There you see an app available as Grammarly for Microsoft Office. Simply install that app and start using Grammarly for word.
#Grammarly in Mobile
Want Grammarly on your phone? Yes, the Grammarly keyboard is available for Android and iOS mobile phones. Just like MS Office, install the app of Grammarly mobile to use the Grammarly keyboard on your mobile phone.
This app is especially useful when you have to send emails to your clients via mobile phones, or you want to start a formal chat.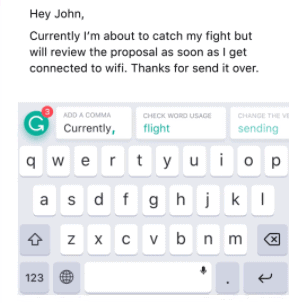 ---
How Much Grammarly Costs?
After knowing all the features in this detailed review, you want to know how much Grammarly costs.
Well, you may use Grammarly for free. Yes, it is free to use.
However, with some extra features, you may opt for Grammarly Premium.
Here is the Grammarly pricing model: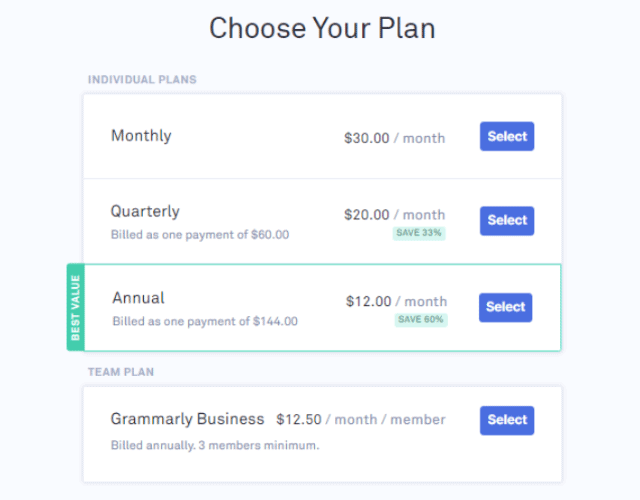 You can see that for individual subscribers, Grammarly premium costs $30 per month. However, it becomes $20/month if you select the Quarterly payment option, and the Annual bill payment, it costs $12/month.
For Grammarly business costs $25/member/month. However, in the business plan, Grammarly's cost depends on the number of users.
If your team contains 3-9 members, then it would cost $12.50/member/month. However, it becomes $12.08/member/month for 10-49 members and $11.67/member/month for 50-149 members.
Besides these plans, Grammarly for students' plan is offered at a discounted price.
---
Grammarly Review 2023: Pros and Cons
Grammarly Alternatives
No doubt, that it is the most used grammar and punctuation checker tool. But, Grammarly isn't the only grammar checker tool.
After this comprehensive review, a question may still arise: what about Grammarly alternatives? There are many alternatives to Grammarly like Linguix, Ginger, WhiteSmoke, ProWritingAid, etc.
| Tool | Price/year |
| --- | --- |
| Linguix | $96 |
| ProWritingAid | $79 |
| Ginger | $89.98 |
| WhiteSmoke | $79.99 |
Let me allow you to talk about Grammarly alternatives:
Grammarly vs Linguix
Linguix is good for bloggers who use WordPress and Google Docs for writing articles. Similar to Grammarly, it also provides a browser extension for Chrome, Firefox, and add-ons to Microsoft Edge.
If you want to try a good Grammarly alternative, then you should try Linguix. Even, I'd say it is better to test the free version of both before trying the premium version of either. The combination of both will provide you with the perfect error-free piece of writing.
Linguix is available at $96 annually.
I've written a detailed review of Linguix, you may read it to learn more about it.
Grammarly vs ProWritingAid
ProWritingAid is a viable alternative to Grammarly.
Similar to Grammarly, besides spell checks and grammar correction, it also focuses on improving the writing style.
The tool is really helpful when you come across a piece of writing that is not technically incorrect but difficult to understand.
One limitation of ProWritingAid that I discovered is that it only offers a browser extension for Chrome. So, it'd be difficult to use it on different platforms. It is more budget-friendly than Grammarly. Despite its $60 for an annual subscription, you can get a flat 10% off using the ProWritingAid discount.
You may also read– ProWritingAid vs Grammarly- What's the Best Tool?
Grammarly vs Ginger
Ginger is another Grammarly alternative that is mostly used as a translator along with grammar check.
Yes, it has an extra feature than Grammarly to translate the lines into the desired languages.
However, hover over the words to check for grammar mistakes, as errors are not visible instantly. Thus, it slows down the proofreading process.
Ginger is available for MS Word but it is not for Mac. The annual subscription to Ginger costs around $89.88, which is comparatively lower than Grammarly i.e. $139.95 annually.
Grammarly vs WhiteSmoke
WhiteSmoke is also an excellent alternative to Grammarly, as it provides some useful templates along with a grammar check.
It is easy to use as it integrates with major browsers and apps easily. However, it is not as advanced as other grammar checker tools.
The annual subscription to WhiteSmoke costs around $79.99. That is good for beginners to start with. However, it lags in terms of user interface and speed.
---
Frequently Asked Questions
Conclusion
I tried my best to provide you with every essential information in this extensive Grammarly review. It is a widely used Grammar and punctuation checker tool that provides you with a powerful writing style to engage readers.
Grammarly is a great tool to check errors in your writing and fix them easily. It is easy to work and the interactive user interface helps a lot to produce an impeccable piece of writing.
So, my Grammarly verdict finds it to be useful enough for writers, bloggers, and authors.
I think I've covered everything in this extensive review and hope you liked it too. If you have any queries, please put them in the comments.
If you are already a Grammarly user, then share your experience in the comments section.
👉 And please, don't forget to share it.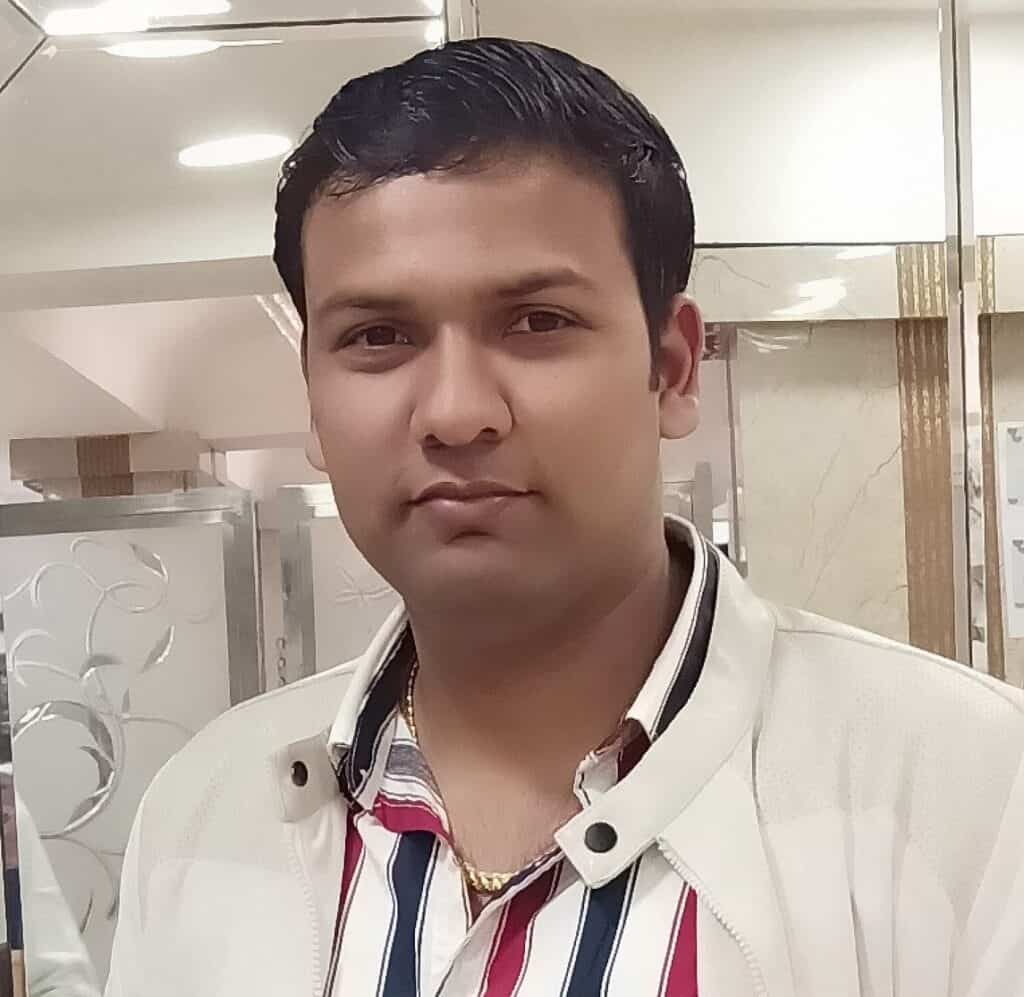 About Author
Nitin Dabas is a professional blogger from India. He is the founder of DabasBlog & SEOSachet. He is an SEO and content marketer who writes about Blogging, SEO, WordPress, and Online Marketing with the aim to help fellow bloggers get succeed in blogging.