Don't wait for days or even weeks to get your links indexed by search engines!
GSA SEO Indexer is a powerful tool specially designed to index backlinks. You may use it to get your links on Google, Bing, or other major search engines.
In such a modern and fast-paced world, everybody wants a quick result.
SEOs put every effort to get their site ranked on Google and for this, they build high-quality links to get some authority. But building only links is not enough to get a good rank, the links should be indexed too.
Normally, the links get indexed over time, but no one can say how much time will it take. While looking at the present competition, one can not take the risk of relying on Google to index their links.
In this situation, the backlinks indexer plays a crucial role in indexing the links. There are many link indexers available in the market. By choosing the best one, you can safely index your backlinks.
This article explores GSA SEO Indexer; it is a part of the giant and robust link-building tool, i.e. GSA SER.
It can help you index the backlinks that you made manually or using any link-building tool. On the other side, I would recommend you use any link-building tool wisely. Do not just create hundreds of links daily and make yourself a link-building machine.
Getting links from relevant and authoritative sites to increase your website ranking, while just getting spammy links from any website may put your site at stake.
GSA SEO Indexer Discount | GSA Indexer Review
GSA SEO Indexer Discount Code
We have got an exclusive deal only for DabasBlog readers. Now, you can get a flat 7% OFF on your purchase using the link given below.
Claim 7% savings using our exclusive GSA SEO Indexer discount code.
👉 Coupon Code- DABASBLOG10
How to claim GSA SEO Indexer Discount?
Here are simple steps to claim the discount on your GSA product.
Just click on this discounted link to activate the coupon code. This will land you on the billing page of the tool.
Now, just below it, you will see a box saying "I have a discount coupon" and enter the exclusive discount code- DABASBLOG10
Now, you can see that the price of the tool is adjusted, and they presented you with a fresh price after the coupon code.
Next to it, fill in the information required for billing.
After that, fill up the card details and complete your payment.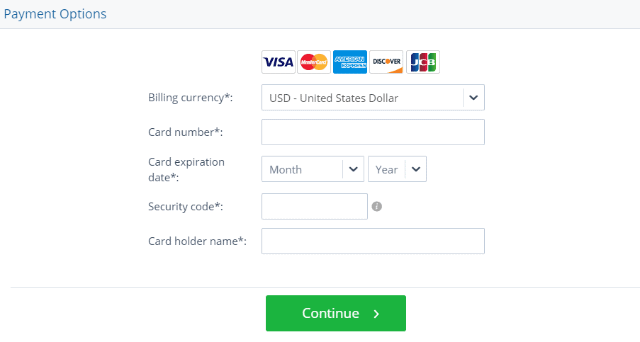 That's it!
You have got your copy of the GSA SEO Indexer, soon you will receive your license key in the email that you mentioned while billing.
GSA SEO Indexer Review & Tutorial
As you have got the tool downloaded, it's time to show how you can use it to index your backlinks.
Everybody knows how important backlinks are for search engine optimization. However, if you simply create backlinks and don't index them, it is just a waste of time.
The reason is that how will Google knows that the link exists if you don't index it.
GSA SEO Indexer is a paid desktop-based tool that helps you in boosting your web traffic by quick indexing of backlinks. There was a time when you have to wait for days or even weeks to get your links indexed. Now, you have the GSA Indexer tool that offers you fast service.
How Does GSA SEO Indexer Work?
Well, this software is used to index your created backlinks quickly. You just have to enter the desired URL at the top of the tool dashboard and on the next button to start the indexing process.
After this, you will see many pages created with the tool. These are enough for search engines to take notice of it and then later on the Google bots put them into their index.
So, this will help in boosting your web ranking when the web crawlers next visit those pages and crawl them.
Though, it depends on search engines like Google which link has to index. The tool assists you in increasing the chance of getting your link indexed.
How to use GSA SEO Indexer?
Well, in this GSA SEO Indexer review, I'll tell you how to use the tool to index your links. You just need to follow the simple steps-
First, open your desktop-bases software, and you will get the following interface.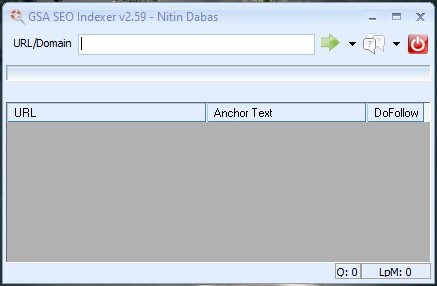 Just enter your desired URL/Domain in the required field and click on the Next button. It will start sending your link to different pages.
After sending links to various pages or local search engines, you will get information on how many pages they have created. If you click on those pages and have found no link, then don't worry as they are not usually visible, but are enough for search engines to get your link noticed.
These were the simple steps to index the links. But there are some more options in this tool. Let's explore them as well.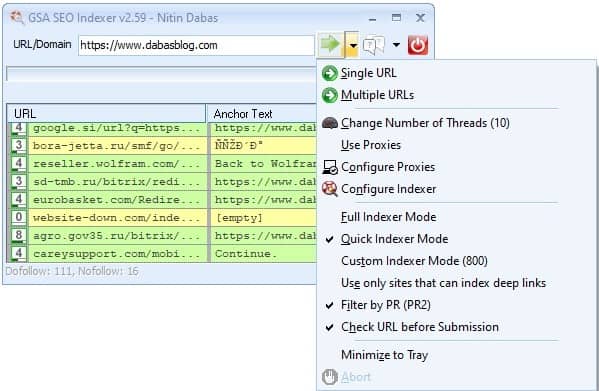 You may access these options by clicking on the drop-down arrow as seen in the above picture. Now, let's explore these options-
Single URL- Using this option, you can submit a single URL/domain for indexing.
Multiple URLs- While this option gives you the freedom to submit multiple URLs in one go. This means if you have a bunch of URLs that you want to index, then don't worry. You can import, add or delete multiple keywords and hit the start button to get them indexed.
Change the number of threads- If you want to submit the link to one website at once, then you can use this option. Select this option and set the number of sites to index your link. But make sure you have enough resources to run several threads simultaneously.
Use proxies- This option enables proxies for link submission. Most of the users left this option unchecked.
Configure proxies- If you have enabled the above option, then you can configure the use of proxies for your project. This is the same dialogue box you found in GSA Search Engine Ranker.
Full Indexer mode- If you have selected this option, then the GSA Indexer will submit your links to all known sites.
Quick Indexer mode- In contrast to the above option, using this option you can submit your link to randomly about 500 sites.
Custom Indexer mode- However, if you have a selected number of sites, you can use this option to submit your links to only those sites.
Use only sites that can index deep links- Using this option, you can send your link to the sites that accept deep links.
Filter by PR- You can filter the sites on which your link has to be submitted by using this option. Just select the threshold PR and it will submit your links to those sites that have more PR than the one you set.
Check URLs before submission- Before submitting your links to any website, it will check if the link is live.
GSA SEO Indexer Download
In this detailed review, you explored the tool and got to know about its features. You may use this tool for quick indexing.
Just try its demo version and if it satisfies you, here are some extra benefits for you. By using our exclusive discount code, you get a flat 7% discount on your purchase.
Discount Code- DABASBLOG10
What do you get in GSA SEO Indexer?
While investing in any tool, the foremost thing is what you get through it.
Investing in GSA Indexer, you can expect-
Free & regular updates: You get several updates per month and all are free. Just purchase one and use it forever.
Lifetime access: You get SEO Indexer in a one-time payment. There are no monthly subscription plans or hidden costs.
Extra features: The update not only fixes the bug but also adds additional features.
Extraordinary support: Customer support is excellent. The vast community of GSA is always there for you. Just contact them via email or contact form.
Why SEO Indexer?
Other indexing tools offer the service on a pay-per-URL. While you can decrease this cost using GSA SEO Indexer with a single payment.
Index multiple URLs in a single go.
It offers you lifetime access with a one-time payment and offers free lifetime updates.
GSA is a brand in link-building and indexing, so you get the most trusted tool at an affordable price.
GSA SEO Indexer Pricing Plans
The best part of GSA Indexer is that it offers you a free demo version to get started. Just download the demo version and evaluate the tool.
The free version offers you limited features. This means you can submit your link to only 5 sites and you do not get a proxy check and Nag monitor, but it is worth trying.
Above all, the tool offers such outstanding features at a cheap price.
Yes, you get this tool for just $20 for a lifetime. No monthly subscriptions and no hidden costs. Besides this, you get free lifetime updates and support. So, it's a win/win situation.
And our special GSA discount coupon offers to give you an extra 7% Off. So, you get SEO Indexer for just $18.60 for a lifetime. You will not get such an outstanding tool at such a price anywhere.
So, grab the deal at once, before it expires.
After downloading the tool, you get GSA SEO Indexer serial in your email which you provided while billing.
Frequently Asked Questions
If this exclusive offer excited you, then please share it with others too.
If you are already a GSA SEO Indexer user, then share your experience in the comments section.
Here are some exceptional deals for you: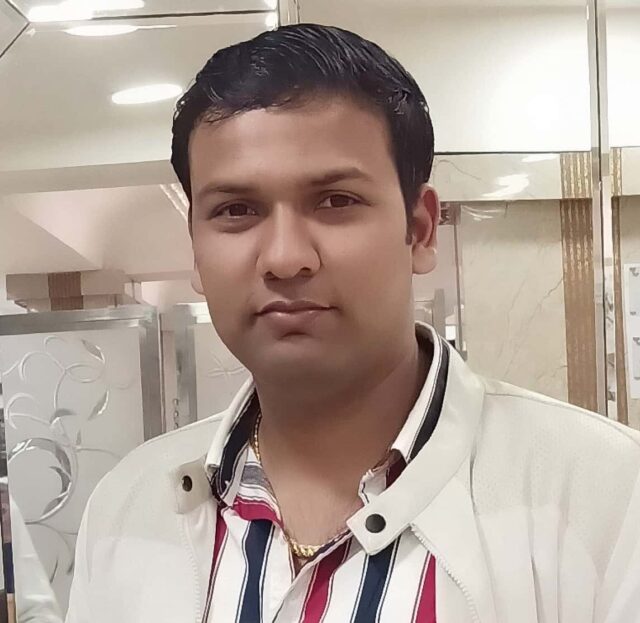 About Author
Nitin Dabas is your SEO guide. Expert in keywords, on-page SEO, and link-building, he has boosted rankings for countless clients. Read his blog and join his success stories.