You put every possible effort into your business to succeed online. It includes marketing, web hosting, social presence, advertising, content creation, search engine optimization, etc.
Though web hosting is one of the important pillars of your business, it can be very stressful too if you take it easy. Today, I want to explore web hosting and especially- Managed WordPress Hosting.
This detailed guide explores Managed hosting, what are the best-managed WordPress hosting companies, their comparison, and benefits, etc.
WordPress is the best CMS to start a blog. Most businesses startup with WordPress and thus it becomes essential to know about WordPress Hosting.
Managed WordPress Hosting: Overview
In this article, I'll discuss what is managed WordPress hosting and how it is different from other web hostings. For better understanding, let's break down web hostings into 3 categories: Shared, VPS, and Managed WordPress.
Let me allow you to take a briefing of these different types of hosting:
Shared Hosting
Shared Hosting is the most commonly used web hosting for beginners. Usually, the people who just started their websites use this low-cost type of shared WordPress hosting.
GoDaddy, Hostgator, A2Hosting, GreenGeeks, Bluehost, etc. are the most used hosting providers.
👉 GreenGeeks Hosting: Should you try it?
These are the people who just want to make a start by launching their websites with shared hosting. In this type of hosting, the users have been provided with shared resources.
In simple terms, your website might be hosted on the same server as many other websites. And it would not be a surprise that any disturbance with other websites can affect your website too.
This is the reason, these types of servers are used by users who don't have too much traffic on their sites.
Shared web hosting normally costs about $3 to $10 per month. One of the most popular shared web hosting that is officially recommended by WordPress is Bluehost. You may refer to this article to check the pricing plans of Bluehost.
Managed WordPress Hosting: Should You Try It?
VPS Hosting
The second type of web hosting is called Virtual Private Server (VPS). It is generally a hosting between Shared and Dedicated that provides its own servers to a website.
People who use VPS hosting also want to save money but they are more concerned about website speed and performance.
Digital Ocean, Liquid Web, Bluehost, InMotion, A2 Hosting, and Media Temple are the common providers.
👉 A2 Hosting Review: Is it a Reliable Host?
VPS hosting normally starts at $5 per month and goes higher depending on your resource usage.
The main reason to choose a VPS is good uptime and the best performance at an affordable price.
Managed WordPress Hosting
This is the third type of hosting that is more popular in medium-sized businesses that don't want to mess up with the coding and techy things.
Many companies and blogs with high traffic generally use managed WordPress hosts to save manpower and time. All and all, bloggers usually pick it because it is the best hosting that suits their CMS to run a blog smoothly.
Liquid Web, Cloudways, Kinsta, WP Engine, FlyWheel, Media Temple, Rocket.net, etc. are some of the most popular managed WordPress hosts.
Managed WordPress Hosting normally costs about $20 to $150 per month.
jQuery, MaxCDN, Plesk, NewYorkTimes, Walt Disney, Renault, and Toyota, are the big brands that are using WordPress hosting. You may refer to this article to check 130+ big brands that are using managed WordPress hosts.
What is Managed WordPress Hosting?
In simple terms, it is a hosting in which all technical aspects are managed by the host itself.
This can include website speed, security, backup, uptime, performance, etc. You get premium support from WordPress experts. This hosting generally provides you a hassle-free environment to run your site smoothly.
Do you need Managed WordPress Hosting?
As you have got to know about different types of hosting and specially managed hosting? You are at a point where you have to decide whether you need this hosting or not?
There are two prime points that play the role of decision-maker in this context.
Of course, you would choose a managed WordPress host when you have enough budget to invest in it. It may be noted that this includes an initial investment that is big for a small or medium-sized business.
The second element is your need! Now you have to decide if you can manage all the technical aspects needed for the best performance of your site.
If you run a business hosted on WordPress but don't know much about servers and other technical elements, then, of course, Managed Hosting is best for you.
If you are a beginner who just started up a website, then you DO NOT need a managed web hosting. Instead, you can use shared hosting to start a blog. You may use Bluehost, which is an officially recommended hosting provider by WordPress.
On the other hand, if you have the technical experience you can choose unmanaged hosting for your business.
If you are still on the fence about choosing the best host for your site, then you should consider the points given below.
Why Managed WordPress Hosting?
It depends on whether you need a managed or an unmanaged host. But, if you are more concerned about your site's performance and unable to decide, we have the reasons why it can be useful for you-
Over-the-top performance
Superior support
Automatic backups
Security
Scalability
Premium DNS
Managed Web Hosting: Should You Try It?
Is Managed WP Hosting Worth It?
Are you still confused? Here are the points that can make up your mind about it. Let me allow to provide you the pros and cons of managed hosting here-
Pros
Well, there are different opinions on the pros of managed servers by the providers. The main benefits are given below-
It handles your website performance by optimizing the resources for a smooth run
It can handle sudden traffic spikes efficiently and offers you no downtime
Keep your website secure by running security scans
You can take a deep breath as it takes automatic backups of your website data
Premium support from WordPress experts
Offers you staging sites to test them before going live
Cons
Though everything seems to be beneficial when using managed WordPress hosting, there are some disadvantages too. Let's take a look at these-
These are very expensive in comparison with unmanaged hostings
You may feel a loss of control over what you can manage by yourself
Some managed web hosting providers block certain plugins that slow down your website
Best Managed WordPress Hosting Comparison
Now that you have got to know everything about it, let us check for the best-managed hosting. I've compared a few of the well-managed hosting providers, let's check them out.
Hosting
Pros
Cons
WP Engine
1. Highly optimized with integrated CDN
2. Offers staging sites and free SSL
3. Offers custom cPanel
1. Comparatively costlier but totally worth for money
Bluehost
1. Highly optimized + 50% discount on managed WordPress hosting
2. Free SSL + free domain
1. Slow support sometimes
Dream Host
1. Offers custom control panel along with super fast speed
2. Free SSL + SSD storage
1. Staging site only offered with advanced plan
Liquid Web
1. Superfast-managed WordPress hosting
2. Free SSL along with premium support
1. Expensive
Siteground
1. Blazing fast speed with highly optimized servers
2. Free SSL, great uptime, and free site migration
1. No free domain name
So, these were some of the best-managed WP hostings. You can choose the best one that suits your need.
Frequently Asked Questions
Conclusion
If you need good hosting for your site, there are many options available. But, the only hurdle that comes in the way is what is the best one for me?
Well, all types of web hosting are good for its customers but this is you who decide which best suits your need and budget. This article explored managed WP hosting in detail which may help you in deciding on a good hosting for you.
If you like this article, please share it with your friends. Also, share your experience with managed web hosting in the comments section.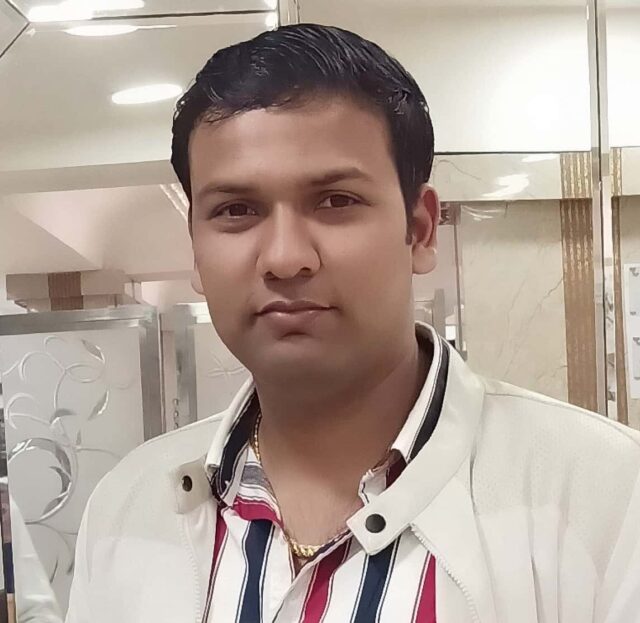 About Author
Nitin Dabas is your SEO guide. Expert in keywords, on-page SEO, and link-building, he has boosted rankings for countless clients. Read his blog and join his success stories.