Are you looking for the smartest AI writing assistant?
If yes, then you've landed in the right place. There are many GPT-3 based AI writing software available. But choosing the best one for you is quite a challenging task.
Thankfully, we have got the ShortlyAI writing assistant.
ShortyAI is a GPT-3 based writer tool that helps you in writing articles, emails, books, etc.
You may use this special link to grab ShortlyAI free trial providing no card details.
In this ShortlyAI review, I'll help you explore the tool to an extent that can answer your question- Can a robot replace a Human?
Briefly, in this review of ShortlyAI, you'll get to know about how to use this AI writing assistant software and what are the benefits of using it.
What is ShortlyAI?
ShortlyAI is a GPT-3 based AI writing assistant software. Earlier this year, it was acquired by Conversion.ai but still; it has its own brand value.
Actually, it uses artificial intelligence (AI) to write articles, emails, product descriptions, ad copy, etc.
In a nutshell, GPT-3 based AI writing software actually analyzes your needs and provides you with the required ai content. You may be worried about its quality, but you should understand that GPT-3 is a type of language model that understands human language and writes according to it.
I've been using it for the past 2 months and it cut down my expense of hiring writers to write content for my blog.
Many business owners use it to write blogs for their websites, and webmasters use it to write long-form blog posts on their websites.
ShortlyAI Overview
Qasim Munye is the founder of this AI Writing Assistant software- ShortlyAI. He made this artificial intellignence tool to assist while writing content with no hindrance to save time.
The popular AI writing assistant Jarvis.ai has acquired Shortly AI. After the acquisition, Jarvis has launched a new plan, i.e. Boss Mode that contains all features of Shortly.
Who can use ShortlyAI writing assistant?
This tool works best for you if you're-
What are the benefits of using ShortlyAI?
This overview of ShortlyAI gives you an idea of the AI writer tool. But it is just a waste for you if it doesn't help you in any context.
So, how can it benefit you? Who can use this AI writing assistant tool?
ShortlyAI can prove to be beneficial for you if-
Shortly AI: Pros and Cons
All copyrighting tools have their pros and cons, so, ShortyAI should also be. Let's discuss them-
Pros of Shortly AI
Cons of Shortly AI
👉 Grammarly Review 2022: Now Enjoy Error-Free Writing!
How to use ShortlyAI to Generate Content?
If you are a content creator who writes on regular basis, then I strongly recommend you use the ShortlyAI writing assistant software.
You may have seen many writing assistants or ai copyrighting tools but it is different. How?
It writes very fast as a human being is writing the content. It uses your introduction or summary to analyze the content and write accordingly. I tried and found it really worthy.
So, how can you write a blog post using Shortly AI, just follow these steps to write amazing content-
Step #1. Create New Document
Just log in to your Shortly AI account and click on the "New Document" to start creating your content.
Step #2. Choose What Are You Writing
On the next screen, you'll see two options to choose from. The first one is asking for writing an article and the second one is asking for writing a story. You may choose either up to your choice.
If you want to write an article for a blog, select the first one and click on "Start Writing" as shown in the picture below.
Step #3. Enter Few Information to Generate Article
Now, it's time to give your article a structure. So, give it a title, add some article brief, and a starting line to give the AI writing assistant an idea about what do you want to write about.
Step #4. Write For Me
As you give an idea about what should be the article, it's time to create it. Just click on "Write For Me" and see what it does. It will start writing content for you just like a wizard does.
Step #5. Receive Your Article as Output
After you click on "Write For Me", next you'll receive an article generated by ShortlyAI.
I hope this tutorial on how to use ShortlyAi will help you generate awesome content for your blog.
Some Important Commands of ShortlyAI: The Best AI Copyrighting Tool
There are many AI writer tools available in the market, but what makes ShortyAI different from others is its unique commands feature.
This is the most important part of this review that makes Shortly AI the best AI writer. Let's dive into this ShortlyAI review to know it better.
Shortly AI offers 4 basic commands–
#1. Instruct
This is the most important and powerful command of Shortly AI. Using this command you can ask for anything to create.
You can program Shortlyai to produce any type of content. Just use this command and style your writing.
How to use Instruct command?
Basically, the structure of instruct command looks like this-
👉 /instruct [your text here]
You just have to start the command with the "slash" sign and then type your text in the brackets. ShortlyAI will automatically provide your content accordingly.
I want to provide you with an example so that you can understand it easily. Just look at the below picture for a better understanding.
In the above example, you can see that I've used the instruct command to provide content around "How to Eat Healthily". To get my desired result I used the instruct command as /instruct [How to Eat Healthily].
You'll understand it better in the next example given below-
Here I want to get content about Yoga Benefits, so I used the instruct command to get the desired result.
#2. Rewrite
Similar to the instruct command, you can use this command to rewrite the content that is generated for you.
The structure of this command is as follows-
/rewrite [your text here]
You need to remember that each command starts with a "slash sign". So, to use this command, you have to put your content in the brackets followed by "/rewrite".
Just look at the example given in the below picture-
You may see that using Instruct command, I generated the content around "Yoga Benefits". But, now I want to change it and want a new paragraph in place of it. So, I'll use Rewrite Command now to get the result.
I just use the rewrite command and write the following structure to get the desired output.
👉 /rewrite [Yoga Benefits]
So, you can easily create unique content using the command and generate another one if you don't find it fit for you.
#3. Shorten
Shorten command can be used to cut down a lengthy paragraph or sentence.
You may use this command as given below-
👉 /shorten [your sentence here]
#4. Expand
This command is just opposite to the Shorten Command. Using this command you can expand any paragraph or sentence.
Just use this command as given below-
👉 /expand [your sentence here]
Still confused?
If you're still bewildered, you should read the following section to reach a decision.
What are the things that ShortlyAI can do but others can't?
You may use other AI Writing Assistant software to create content for your blog like articles, emails, ads copy, but here is something more that you can do using the Shortly.
Copyrighting
If you're a marketer and want to generate articles that convert your audience into customers, you should use ShortlyAI.
Yes, if you're tired of writing content that drives sales for you, you must use ShortlyAI instruct command to generate content that converts actually.
You may use ShortlyAI to generate Copyrighting frameworks like Before-After-Bridge (BAB), AIDA, PAS, etc.
I just want to show you an example of a BAB copy that I generated using ShortlyAI.
YouTube Video Scripts
If you're a YouTuber, then you will be amazed to see what Shortly AI can do for you.
A catchy introduction is of utmost importance for a YouTuber to engage the audience in his video. If your introduction is not satisfying to your audience, they will not watch it and leave immediately.
Thankfully, we've got the ShortyAI Writing Assistant.
You can write a catchy intro for your YouTube video and implement it while recording to create a masterpiece.
Just use the following Instruct command to generate the introduction script.
👉 /instruct [YouTube Introduction for "Your Text Here"]
The following example will give you more clarity regarding this.
Just in seconds, you'll get a catchy introduction for your YouTube video.
Conclusion Paragraphs
Just like a lucrative introduction, a good conclusion paragraph is also necessary for building an audience. Many content creators find it too difficult to create a conclusion paragraph that satisfies the article.
If you use ShortlyAI, you just have to wait for 10 seconds to create a great conclusion paragraph.
You may use the following command to generate the conclusion paragraph for your article.
👉 /instruct [Write a conclusion paragraph for "Your Text Here"]
See the example for better understanding-
ShortlyAI Pricing
ShortlyAI pricing plans include two basic plans i.e., Annual Plan and Monthly Plan.
But before coming to the Shortly AI pricing structure, I'd like to tell you that you may use ShortlyAI Free Trial to test the tool.
Basically, you get 4 attempts in ShortlyAI trial that is enough to test the software. After completion of these 4 attempts, you need to purchase ShortyAI software.
ShortlyAI Monthly Plan
The monthly plan of Shortly AI starts at $79/month. The most interesting thing or I'll say the prime feature of the software is unlimited word credits. Yes, you can write as long as you want using ShortlyAI monthly plan.
There is no limitation to word credits. It makes it the best AI writer software that uses GPT-3 technique to produce human-like content with unlimited word credits.
ShortlyAI Annual Plan
The annual plan comes with 2 months extra subscription. Yes, if you want to save money, you should choose the ShortlyAI annual plan that costs you $65/month.
You simply get 2 months extra in this plan along with continuous updates.
ShortlyAI Alternatives
In my opinion, ShortlyAI is the best and most affordable AI copywriting assistant software. You may generate any type of quality content using the strong commands of Shortly AI.
But, it may be the case that you don't find it suitable and fit for your needs. So, I want you to explore other AI writing assistant tools for content creation.
To make it easy for you, I've listed down the best ShortlyAI alternatives, you should check them out-
Jarvis.AI
It is one of the best AI-based writing assistant tools that is a favorite to everyone.
It has more than 50 templates that are not available in ShortlyAI. It has acquired ShortlyAI this year and you get the same features of ShortlyAI in the BOSS MODE of Jarvis.
One more thing that is an advantage in Jarvis is that it supports more than 25 languages while ShortlyAI supports only the English language. This makes Jarvis.AI the #1 writing assistant tool.
You may read this Jarvis review for more information.
ClosersCopy
If you want to explore more alternatives to Shortly AI, you may use ClosersCopy.
It is based on OpenAI's GPT-3 model to create content using artificial intelligence. It is suitable for both a novice and a professional.
You may use its Megatron future to create long form content. Similar to ShortlyAI, it also suggests headings, sub-headings, and outlines, etc., and makes your content impressive.
ClosersCopy supports 24 languages that are many more than ShortlyAI that supports only single.
👉 Though I highly recommend ShortlyAI, if you're looking for an alternative to Shortly, then Jarvis.ai is the best one.
Frequently Asked Questions
Conclusion: Is Shortly AI Worth The Hype?
ShortlyAI is a great content writing tool. There is a lot more to like about Shortly. It is fast and easy to use. You can use it to create short and long-form content.
You can use Grammarly while using Shortly.ai to make the content error-free. Powerful commands of Shortly make the output content more relevant and engaging to your audience.
It is the best fit for anybody, whether you're a blogger, digital marketer, author, or content creator.
If you want to save hours and outsource expenses to writers, you should definitely choose ShortlyAI writing assistant.
Grab your ShortlyAI free trial to analyze the tool.
So, this is my ShortlyAi review. If you like this extensive review, then please share it with others too.
If you have any doubts or further queries regarding this software, feel free to ask in the comments section.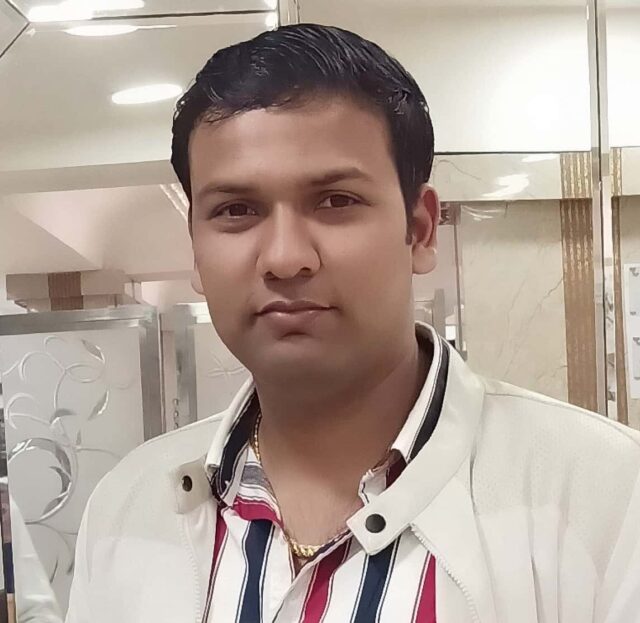 About Author
Nitin Dabas is your SEO guide. Expert in keywords, on-page SEO, and link-building, he has boosted rankings for countless clients. Read his blog and join his success stories.