Everyone is talking about how important SEO is for your online business. But do you know why it is?
In 2023, the importance of SEO is going to be even more significant with the rise of AI. You need to be ahead of the game if you want to survive.
Why SEO Is Important For Business in 2023? – this article is going to give you a clear understanding of how important is SEO for businesses and what the future of SEO might be.
Remember: SEO is an important part of any business. If your company does not have an SEO strategy, the top competitors will take the lead and you will lose out.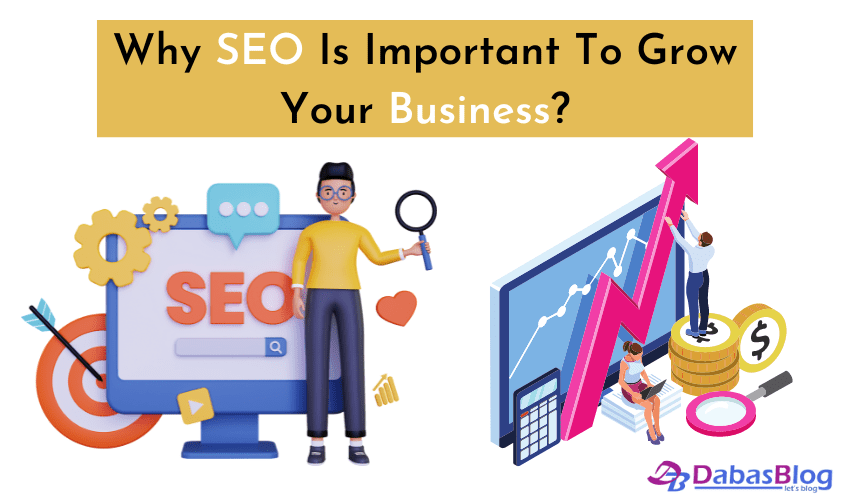 Why SEO Is Important For Your Online Success?
Search Engine Optimization is essential for growing you online. You probably have started up your business or thinking to start one. SEO helps you grow your brand by improving its:
Introduction to SEO
This is a digital era and every business or startup evolving at present needs a good online reach to grow.
If someone asks you how will you grow your business online, what would you say?
SEO (Search Engine Optimization) is the simple answer to this question.
What would you think of a company that is not using SEO?
In today's world, SEO is important for any company to maintain a healthy image and grow. SEO can allow a company to increase organic traffic and decrease paid ads. This is why SEO is important for businesses.
What is SEO?
SEO simply means Search Engine Optimization. It is a practice to improve a website's online presence over search engines.
In simple terms, it is something that brings you targeted traffic without spending money on paid ads campaigns.
Though there are over 100 Google ranking factors, you may refer to this detailed guide on what SEO is and how it works.
It involves writing high-quality content for your audience and building backlinks to improve your website's domain authority.
SEO is the foundation of your online presence.
Why is SEO important?
SEO is essential for all businesses. It helps companies grow organically and improve their ranking on search engines.
Now, what if I told you that this can be done in a much simpler, better, and more exciting way?
Yes, it decreases the cost that you spend on promoting your company. All you need to do is create a website with your company name and enlighten your audience by publishing relevant articles.
Help them by understanding their needs and creating articles to solve their queries.
It is the only way to stand out in a crowded market and to ensure that your company competes in a very tough market.
It is relatively cheap and more cost-effective than any other method you use to grow your business.
Why SEO Is Important For Business in 2023?
There are many things you should know about SEO. But what is the most important thing?
The most important thing about SEO is that it is important for your business.
SEO is the most effective way to increase your business's visibility and convert more visitors into clients. If you don't have an SEO strategy, you are putting your business at risk.
Even if you are only starting out and your company is just getting started, you should still have an SEO strategy.
It's time to boost your business.
Why don't you try to do it with the help of search engine optimization?
Here are 5 Reasons Why SEO Is Important To Grow Your Brand:
1. Organic Traffic
SEO is still important for businesses because it helps with organic traffic. Organic traffic is something when visitors visit a website without spending money on ads.
There are many search engines like Google, Bing, Yahoo, DuckDuckGo, Baidu, Yandex, etc. But, Google has a significant dominance over others on the web.
SEO (Search Engine Optimization) means optimizing your blog for queries that your audience searches on Google. So, if you optimize your blog for relevant keywords, your blog will rank higher on Google.
Ranking higher on Google means more visitors will click on your blog and you will get much exposure.
The other reason that organic search is important for your business is that it has the potential to drive more targeted visitors to your website.
The latest study shows that the first result on SERPs gets about 38% of the clicks, whereas, the second one gets about 25% of the clicks and this continues to go down for further results.
This shows how important is SEO in getting many audiences for your business.
2. Brand Awareness
If you want your company to be found on the internet, SEO [Search Engine Optimization] is the only key.
In order to make your brand more visible, you need to have an SEO strategy and plan. SEO will help you to get more traffic, and as a result, more people will be able to find your business. If you want to know more about this, you can find out more here.
This simply means that if your company website gets a lot of attention, your brand gets a lot of attention too.
If you have strong brand awareness, you can reach more people and get more leads.
3. Authority
SEO is a process of optimizing the content, backlinks, and site structure of a website to increase the probability of its rank in a search engine's unpaid results.
Search engines use an algorithm to decide which websites are relevant and should be shown in the first few pages of a search.
More and more people are turning to the internet for information and advice, and they are doing so more frequently. If your site is not fully optimized for search engines, your content will not get the visibility that it deserves.
If you want your company to succeed in the digital world, it is imperative that you have an SEO strategy.
So, if your website is having a good structure, content, and layout, the authority of your website will increase. The high authority of a website shows how reliable your business is.
4. Trust & Credibility
In 2023, there are a lot of people who are looking for information, and they have many places to go. You can make your website stand out by choosing the right words and by choosing the right SEO strategy.
Today, people trust companies that have high authority and an audience.
For instance, people generally trust e-commerce companies like Amazon, Walmart, and Flipkart.
However, these companies have a lot of competition, and they have to stay ahead of the game by maintaining their trust and credibility.
In 2023, people will trust the companies that are ranked on the first page of Google. In order to maintain your trust and credibility, you need to invest in SEO.
5. Boost Conversion
Brand awareness is one of the best ways to increase sales and revenue.
People search for keywords. A web page with high authority is more likely to be found and ranked highly in search results.
When you rank highly on search results, your site has more exposure and you can gain more traffic. Your site has more exposure, which means more customers.
More customers mean more profits.
What are the benefits of SEO?
SEO is a form of digital marketing that involves the process of optimizing a website to rank high in search engine results.
There are many advantages to having an SEO strategy in place, especially in 2023. It is not just important for a company's ranking, but also for its business growth. Here are some of the benefits of SEO:
Importance of SEO in your Online Business
SEO is a huge part of the business. But for many people, SEO is just about ranking top in Google.
What if I told you that SEO is important for more than just rankings?
It's important for your online success in 2023. Here are some of the most important reasons why SEO is important for you and your business:
Though SEO is closely related to high ranking on search engines, it gives more benefits indirectly.
With SEO, you can improve your brand awareness which in turn will give you many audiences for your business. These audiences are not coming from paid ads, so, it is a more targeted audience for your business which means they are really interested in your business.
The more targeted audience you get, the more customers you have.
How to get started with SEO?
SEO requires a lot of time and money.
It is the foundation of your online presence. Without SEO, your website will not be visible to the search engines and you will not get the traffic you need to make money.
SEO is the best way to boost your business. So why not get started now?
To be honest, SEO is something that can be explained in a single line. It is something more related to experimenting, learning, and implementing ideas.
Here are some basic points you need to consider while doing search engine optimization:
👉You may use the SE Ranking tool for checking your keywords' position on SERPs. It is the most accurate keyword rank tracker.
Frequently Asked Questions
Conclusion: SEO is essential for businesses of all sizes and industries.
If you haven't heard of SEO, you may be wondering what it is and why it's important.
This article goes into detail about the 5 main reasons why SEO is important for your business and what you can do to improve your website's ranking with this strategy.
Of course, the article is written with 2023 in mind. However, it's still a good read for anybody looking to create a strategy for business.
We hope you enjoyed our blog post on why SEO is important for businesses.
The role of SEO has evolved over time, but 2023 is not too far away. You need to understand the importance of SEO in order to be successful.
If you have any questions, please don't hesitate to reach out to us on our blog at nitin@dabasblog.com Thank you for reading, we would love to hear from you.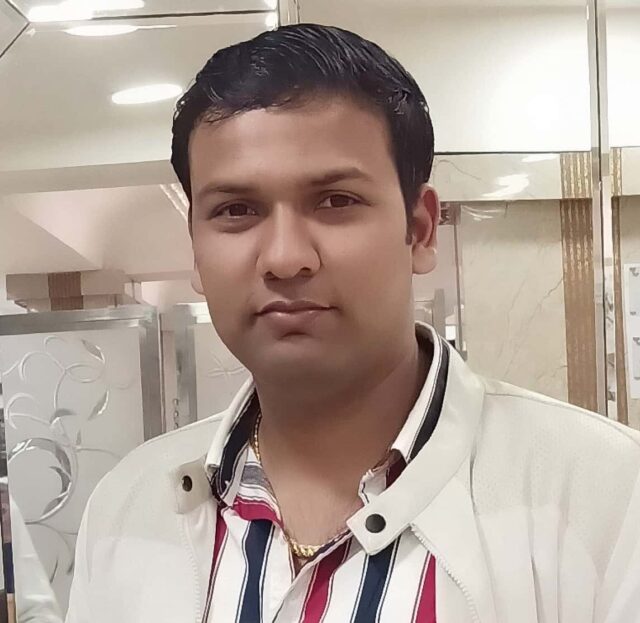 About Author
Nitin Dabas is your SEO guide. Expert in keywords, on-page SEO, and link-building, he has boosted rankings for countless clients. Read his blog and join his success stories.