Traffic is the lifeblood of any website. Without traffic your website, no matter how great it may be, is pointless.
Search engine optimization is very important, getting a good ranking for your niche is essential, but I often encounter people that are too hyper-focused on their ranking. If they drop from two to three for a phrase, they spend weeks trying to obsessively get their ranking back up and increase website traffic.
It's maddening, and if this is you I recommend stopping for a while. In fact, for an entire month don't look at your search engine rankings. I know that sounds crazy, and it's as tough to do as quitting smoking or eating ice cream, but try it.
The reason is that it's going to allow you to focus on "alternative" methods for generating laser-targeted traffic. It's going to give you the freedom to broaden your reach for generating different ways to drive website traffic.
How to Increase Website Traffic: 11 Proven Methods
Okay, so let me give you just one simple idea to drive website traffic to your website. This is an idea I discovered myself and hardly anybody is doing it.
Image Marketing:
Do you know how many daily searches there are on the Google image search engine?
Millions. It's not as much as test results, but it's huge. Practically nobody takes advantage of it.
So let's put this marketing method into a solid example. Let's say your site is about golf. Create a jpeg or gif image with bullet points that outline all the great stuff a person will find on your website. Maybe your golf website (again this is just an example) is about how to lower your golf scores.
To create an image that tells people what kinds of things they'll learn at your website for lowering their scores. Then, importantly, title your image with a keyword-rich title. In this example, I would title the image lower-golf-score.jpg.
Next, upload it to your website and wait for it to be indexed. But just don't put it on your site, also upload it to sites like TinyPic.com and other free image sites. Not only will free image hosting sites get indexed faster, they have built-in traffic.
When uploading to sites like TinyPic make sure to add keyword-rich tags. They have a place to do that and these tags will help your image come up when people search TinyPic.
How to increase the website traffic?
Write Articles and Submit to Article Directories:
You find a lot of information about writing articles. There are people who write articles for a living and there are others who write articles for long-term profits.
Writing articles is the oldest method in the book, but it still appears to be working. Viewers who want more information about the subject will definitely access your site.
Make sure your articles are furnished well, otherwise, you will lose your potential viewers before they even finish reading. You can also use different article sites to promote your own site. All you need to do is get different accounts and start writing.
Writing articles and submitting them to article directories can give you passive website traffic. What you need to do is write some great quality articles on subjects related to your site and simply submit them to different directories, while adding a backlink to your site. Do not stop at a few articles though. Just keep writing them and when you see profits coming in, you can start outsourcing your article writing.
Start a Link Exchange Campaign:
It is good to know now that a lot of webmasters have slowed down this method of getting traffic. Perhaps they have underestimated the benefits of exchanging links. If you beg to differ, simply enter your website's keywords into search engines like Google and go to each website listed on the first page or second. If the websites have good content and authority, contact the owners for a possible link exchange.
Granted, not all of them will be willing to link to you but the odd 2 or 3 who do will make a huge difference to your incoming website traffic!
Join Related Forums and Contribute:
Again, type your website's keywords plus the word forum into search engines and join them to participate. Avoid blatantly advertising your website though. Contribute to the forum as an authority and leave your website in the signature link.
Do not underestimate the power of forum posting. People spend quite a lot of time on forums, as that is the place where one can find practical information not available anywhere else. Make sure you post on relevant forums if you want your backlinks to fulfill their purpose of bringing you more website traffic.
This method is widely used as it is probably one of the easiest methods available. It takes little time, and, because it is highly interactive, it might even be pleasant for you.
Do read the rules of each forum as they may differ and follow the rules. Given time, not only will people look you up as an authority figure in your niche but also you will gain good friends who will certainly help you out when you ask them.
Some Basic SEO:
The basics of SEO are not that hard to figure out. To use SEO effectively, you need to place keywords into your title, META Tags, and Headers. You may use Surfer SEO to improve your On-Page SEO score. I use it to keep my content both SEO and user-friendly. You may read a detailed Surfer SEO review for a better understanding of how it works.
Be careful not to place the keywords in too many places, otherwise, the search engines will think that you are spamming. You can place your primary and secondary keywords within the first 25 words in your page content and then spread them out evenly throughout the document.
Keyword Research:
Targeting the right keywords for your site is the key to your website's success. There are many keyword research tools that can help you find the kind of keywords for your site.
For example, if your site is on pit bulls, you could use keywords like pit bull training, where can I buy a pit bull, and other keywords about pit bulls to target people who have pit bulls.
Use tools such as Semrush and Ahrefs for doing keyword research. This in-depth comparison of Semrush and Ahrefs can help you know which tool is better for you.
Simple Site Design:
Keeping a simple site design will make it easier for customers to browse your site. There are plenty of clean-looking templates out on the internet you can look at or have a website designer make you one.
Try to use colors that blend together, and are easy to look at. Try not to use loud colors like hot pink or too dark like black to make it easier for your customers.
You may use pre-made templates of some of the best WordPress themes like GeneratePress, Kadence and Astra. These do not provide you only impressive design but help in boosting page loading speed also.
Provide Valuable Content, Products, or Services:
Content is King on the internet. In order for people to want and stay on your site, you have to provide them with useful information. Whether that would be in the form of articles, a blog.
If you have several products you are selling you can provide a review of the different products. Without content, your site will be dead.
So, always provide unique and engaging content to your audience. You may use AI content writing tools like ShortlyAI to assist you while writing content for your blog.
Classified Ads:
Online classifieds target a very responsive type of visitor – the kind that is looking to buy something! If you've ever flipped through the classifieds section of a newspaper, you'd know that you were in the frame of mind to buy something or try something.
And that's the mindset of classified ad readers! Post your ads at Craigslist, Yellow Pages, and MySpace classifieds to achieve maximum results.
Video Marketing:
Marketing your videos on YouTube is one great way to get viral traffic and literally thousands of visitors in just days! The traffic pulling power of YouTube is simply staggering and you'd want to have a piece of this massive pie.
Post up a useful tutorial video on YouTube and link to your website in the video. Make your title and description keyword-rich, include your main keyword phrases in your tags, and you'll receive a flood of traffic.
Blogging:
One of the greatest ways for increasing website traffic. If you're new to the online arena, you probably are just starting to learn the power of content-based marketing.
There are millions of blogs being created every day and there couldn't be a better time to leverage the power of blog marketing.
Here's what you need to do –
Pick a topic that gets traffic. This might seem like a very obvious step, but you would be surprised at how many people get this wrong. Not having a topic that is in demand is a very easy way to fail online. Increasing website traffic with blog marketing will require you to think outside the box.
What are topics that people are dying to learn about? How can you help them with these topics? We all know a certain amount of information on a particular topic, it's up to us to package it.
Blog marketing works better if you have an extremely compelling headline. The blog post headline is the most important part of your content. If you don't have a headline that people love, they won't bother to read your posts.
So, make sure to speak to them through your headline by targeting their emotional hot spots. Everyone has an emotional response to certain words.
Find out what words your readers would respond to, and use them in your blog headlines. Use WordPress recommended Bluehost hosting for your business. Check out Bluehost pricing and latest offers to start your online business
Write for your readers –
The best way to increase traffic to your website with blog marketing is to write content that your readers would love. This is very easy to do when you know what they want. Research the keywords that your readers would use to find information online.
Then, use those words in your blog posts. Make sure that you do not use them too often though because the search engines will not like that. Instead, sprinkle them throughout your blog content. Include them in your headline and first paragraph.
Viral Marketing:
Viral marketing is one of the easiest ways to market your business. You may be asking what exactly viral marketing is. Simply put, viral marketing is marketing that uses existing social networks in order to increase the awareness of a particular product.
Techniques include word of mouth, advertising games, flash games, images, and text messages along with video clips to name a few. It is based on the fact that individuals will pass along information on products they enjoyed to their friends and families who in turn do the same.
Internet marketing and marketing of any style can be difficult especially if you are new in the business however, viral marketing is one of the easiest forms of marketing you can do because it helps to perpetuate itself.
This type of marketing is usually passed on from person to person through a variety of mediums and uses already existing social networks so you don't have to worry about creating them or finding the people.
Conclusion:
There are a number of various options from word of mouth to supplying flash games, advertising games, and video clips that can be uploaded to various sites, or sent via email and shared.
No matter which of these methods you use or even if you use all of them, you should see that you can easily increase website traffic.
Remember these methods won't dent a hole in your pocket but if you are consistent in your efforts, you will see a huge increase in your website traffic.
If you have any queries, feel free to ask in the comments section.
If you loved the article, please share it with others.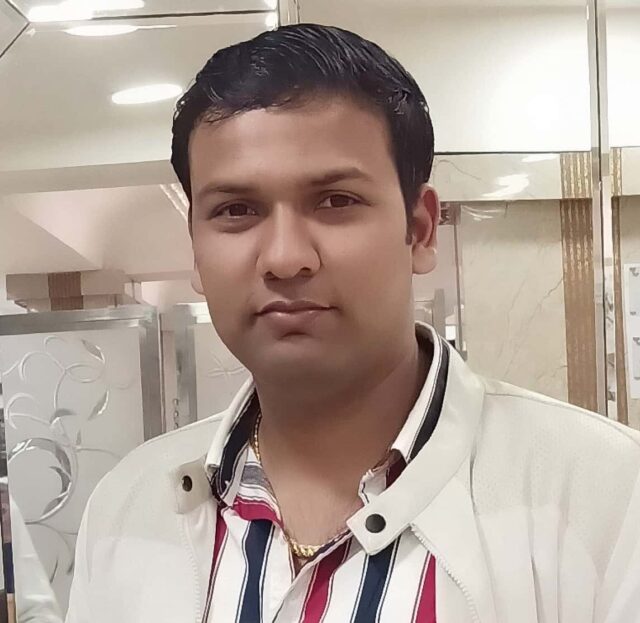 About Author
Nitin Dabas is your SEO guide. Expert in keywords, on-page SEO, and link-building, he has boosted rankings for countless clients. Read his blog and join his success stories.