In today's digital age, where content is king, video has emerged as the reigning monarch.
But with a sea of video editing tools available, how do you decide which one reigns supreme?
InVideo – a name that has been making waves in the world of online video editing.
In this comprehensive Invideo review, we'll dive deep into the heart of InVideo, exploring its features, usability, and capabilities. By the end of this journey, you'll know if InVideo can revolutionize your video creation process and make your projects better.
I'm going to discuss how it stacks up in the following terms:
Pricing
Branded Designs
Media Library
User Experience
Speed
Advanced Editing
Support
What is InVideo?
InVideo is an online video editor that is used by professionals to create impressive and engaging videos.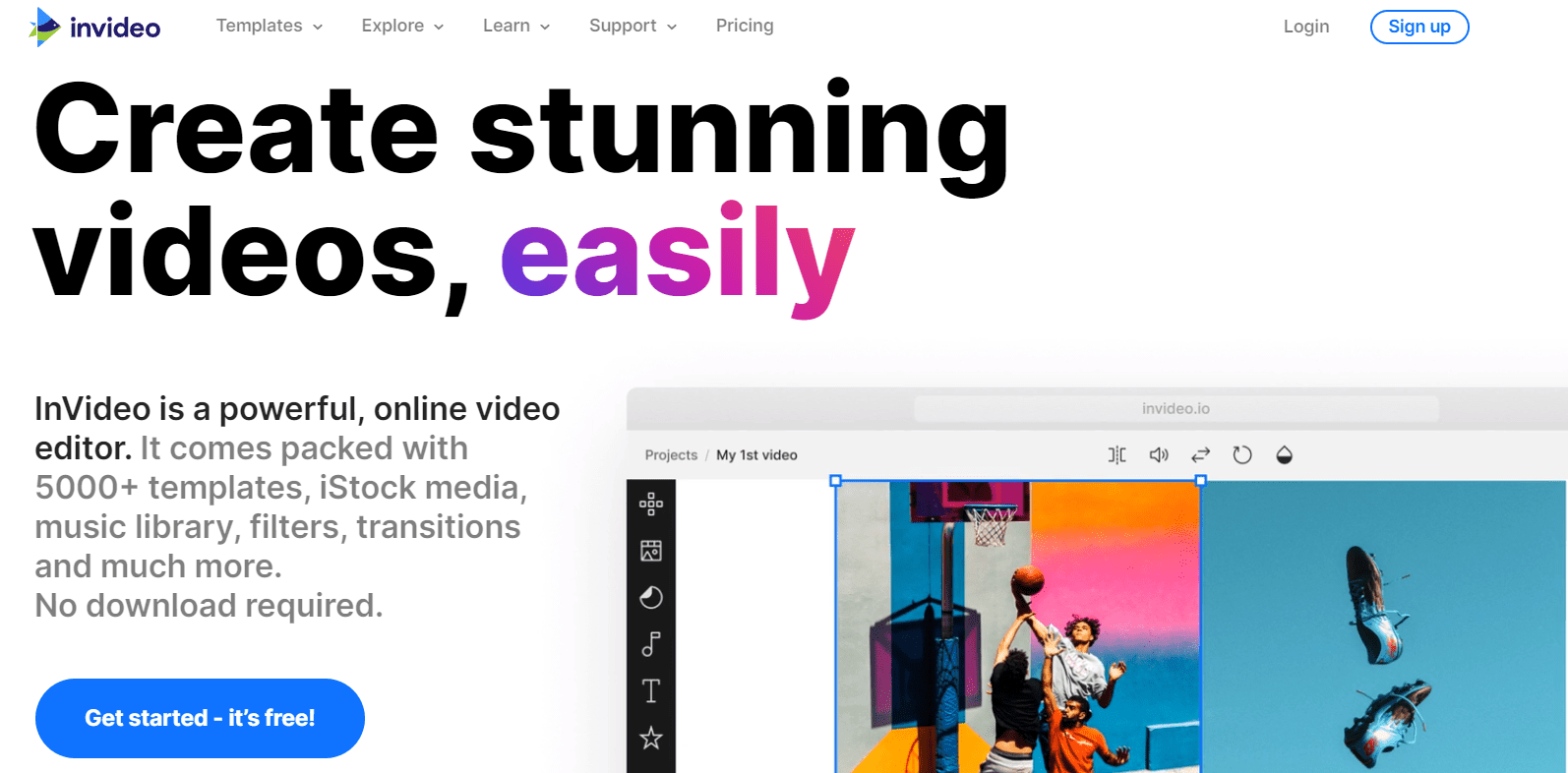 Invideo helps you by giving you a lot of features, which you can use to:
create outstanding videos
create an impressive intro for your videos
long-form ads
video testimonials
video presentations
In this in-depth review of Invideo, I'll go through every feature of the tool that will help you analyze this online video editor.
InVideo Editor [2023]: Is it the best video editing tool?
Invideo Review
Invideo is an online video editing tool that is used by professionals and industry experts to create exceptional videos.
You may use Invideo to create:
Brand Intro/Outro
Video Testimonials
Bite-size ads
Apart from these, you can use Invideo to create:
Offers and Coupons
Video presentations
Listicles
Video collages
Webinar promos
Branding templates
Quote videos
Greetings
Posters
Memes
Slideshows
This review of Invideo will help you understand every feature of the tool that you need to create outstanding videos.
Let's start by diving into Invideo pricing to know how much it costs.
Invideo Pricing
Basically, Invideo offers 3 types of plans that are as follows:
Free: $0/month
Business: $30/month
Unlimited: $60/month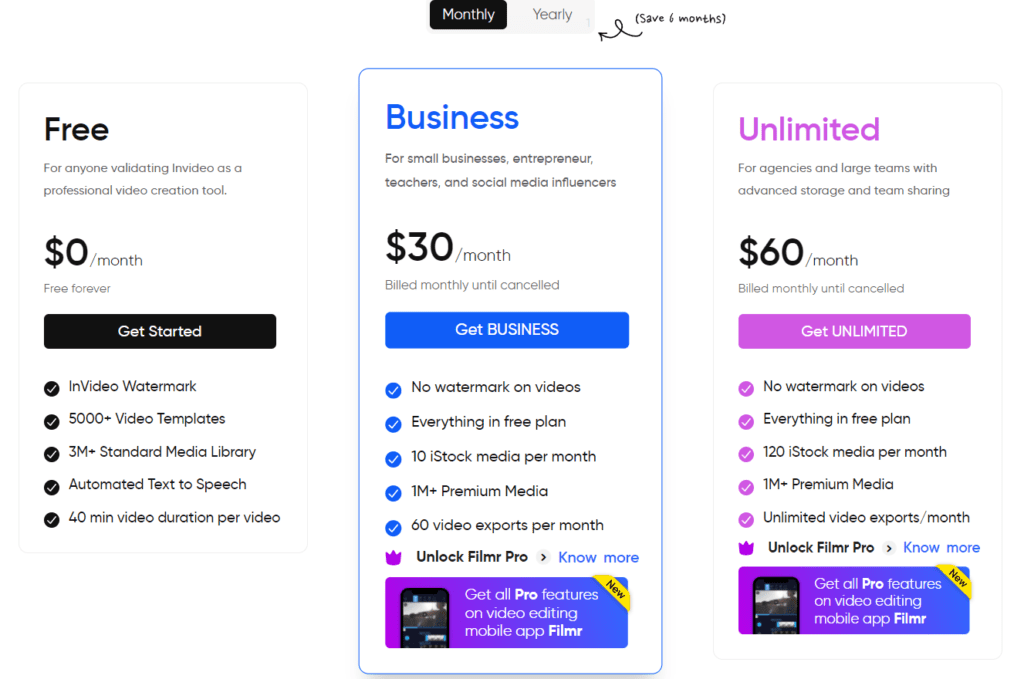 Invideo Coupon Code: Get an exclusive 15% OFF
Unfortunately, Invideo doesn't offer any free trial, but you may use its free version to test the tool – However, only for our audience, we've got an exclusive coupon code to offer you a flat 15% discount.
Promo Code: DABASBLOG15
Branded Designs
At no added cost, Invideo allows you to create your branded designs. You can upload your logo or add your URL to the featured videos to promote your brand.
This video clip will help you understand it in a better way.
So, you can create a persona of yourself and create a unique design that will help in your brand awareness.
Media Library
The media library plays a vital role in any video editor. If you want to create a video that leaves a mark on your audience, you need a bunch of copyright-free images and video clips.
Many video editors offer you access to their media library, but they charge a lot for it. Fortunately, you get free access to the 10M+ media library, including video clips, images, and audio clips.
Of course, you can add or upload your own media too.
User Experience
Invideo offers a clean user interface with advanced editing options. You can create quick videos using the smart user interface.
For instance, in the picture shown below, you can see that it offers you every basic feature to edit your video. You can upload images, edit words/sentences, and upload icons and logos in the video. Besides this, you can edit background elements and colors.
Once you complete editing, you can play the video along with the audio to give it a complete and final look.
Speed
Speed is a very crucial element of any online video editor. There are many online video editing tools like Animaker, Flexclip, etc. but they are time-consuming when you export the finished videos.
The intelligent summarizer technology and ready-to-use components make it quick and easy to create and export videos.
Advanced Editing
There are many areas in a video where you should work to create exceptional videos like texts, media, animations, etc. You can enhance your creativity using the advanced editing features of Invideo.
Its pre-made templates embellish your videos by giving them ready-to-use components like stickers, icons, media, effect overlays, etc.
For Invideo users, it is quite easier for you to enhance the look of your videos.
Support
Customer support is the foundation of any tool or service. If the support is excellent, the product or service will sustain itself in the long run for sure.
Of course, the support helps you every time you face issues.
Invideo offers you 24*7 customer support irrespective of daytime or night and no matter how big or small your issue is.
Frequently Asked Questions
Conclusion
No doubt, Invideo is the best online video editor. I have been using it for several months and it is really worth it.
If you are a YouTuber and want to create engaging videos to increase your audience, you must try Invideo.
We have an exclusive Invideo coupon code for our audience. It will give you a flat 15% discount on your purchase.
Promo Code: DabasBlog15
After using the Invideo editor tool, I can proudly say that it is a better option to use the tool for creating exceptional videos. You can create outstanding intros for your videos, ads, and video testimonials.
Agencies can use it to create webinar promos and video presentations.
If you love this review and the exclusive deal excited you, then please share it with others too.
If you are already an Invideo user, then share your experience in the comments section.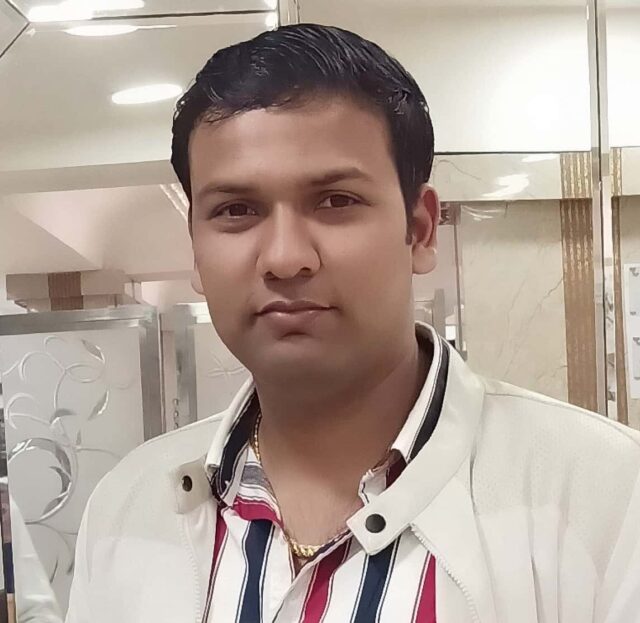 About Author
Nitin Dabas is your SEO guide. Expert in keywords, on-page SEO, and link-building, he has boosted rankings for countless clients. Read his blog and join his success stories.