SE Ranking vs Semrush: What Do You Think?
SE Ranking and Semrush are two popular SEO software used by businesses to improve their search engine rankings. SE Ranking has a more affordable pricing model compared to Semrush, making it a great option for small and medium-sized businesses on a tight budget.
Semrush, on the other hand, offers a more comprehensive feature set and is a great option for larger businesses that require advanced functionalities. If you want to check your backlinks, both Semrush and SE Ranking have a backlink checker feature that can help you analyze your website's backlink profile.
Get the free trial and evaluate the tools
In today's digital landscape, businesses must have a strong online presence to succeed with content marketing.
Search engine optimization (SEO) plays a critical role in improving a business's online visibility. However, with so many SEO platforms available, it can be challenging to know which keyword research tool to choose.
In this article, we'll compare two popular SEO tools to help businesses determine which tool is right for their needs.
Looking for a comparison of SE Ranking vs Semrush?
Semrush is an SEO giant with a great user database, while SE Ranking is relatively new. Still, both are extremely popular and reliable tools for backlink analysis.
These are not just tools, but a set of many beneficial tools needed for a webmaster. Both are well in their places to help bloggers and digital marketers.
In the following sections, we'll take a closer look at the features and benefits that SE Ranking and Semrush offer to help businesses determine which tool is the best fit for their needs.
A Brief Overview of SE Ranking and Semrush
Today, SEO tools have become a necessity to outrank your competitors. From optimizing the content to backlinks creation, there are many checklists for marketing agencies and SEO experts to improve their SEO efforts.
While there is no scarcity of such SEO software in the market. But, with so many tools, it becomes really messy to choose the best one.
That's why I've provided you with a detailed analysis of the tools in this comparison.
Now, let's take a closer look at the key features of both platforms. I've curated a list to show what these tools offer. Both tools have a dashboard that shows how well your website is performing and lets you track your progress over time.
| Features | SE Ranking | SEMrush |
| --- | --- | --- |
| Free Trial | 14-days | 7-days |
| Price | $55 per month | $129.95 per month |
| Keyword Research | ✔ | ✔ |
| Competitive Analysis | ✔ | ✔ |
| Backlinks Checker | ✔ | ✔ |
| Site Audit | ✔ | ✔ |
| Social Media Management | ✔ | ✔ |
| On Page SEO Checker | ✔ | ✔ |
| Position Tracker (Rank Tracking) | ✔ | ✔ |
| Log File Analysis | ⨉ | ✔ |
| Content Management | ⨉ | ✔ |
| Additional Accounts | ✔ | with extra fees |
| Projects | unlimited | up to 200 |
SE Ranking vs Semrush: Which SEO software is the Best?
Let's dive into the key features and find out which is the best SEO toolkit for your business.
SE Ranking vs Semrush: Which SEO Tool Is Better?
Keyword Research
A keyword analysis is the first step in search engine optimization. Talking about the tools, these offer quite great insights to get keyword suggestions. Using a rank tracker can help you keep track of your website's performance and see how your keywords are ranking in search engines.
SE Ranking
Let's quickly analyze SE Ranking keyword research features.
SE Ranking is a cloud-based SEO platform having 7,00,000+ users that provide you with immensely amazing keyword analysis for On-Page SEO.
To get started, you just have to type your main keyword and hit "Enter". It offers you quite good analytics with its keyword suggestion tool.
It provides a user-friendly interface showing keyword difficulty, search volume, and CPC along with the ongoing trend of that particular keyword On-Page SEO checker.
SE Ranking keyword suggestion tool gives you an insight into all related key phrases that help you pick LSI keywords easily.
You can sort the keywords list accordingly and export it to your system.
You also get top organic results on Google SERPs for a particular search query which helps you analyze how strong the competition is.
Semrush vs SimilarWeb: Which tool wins?
Semrush
It is an SEO giant with 6 million users and 20 billion keywords.
SEMrush offers quite useful tools for keyword research and building a powerful SEO strategy. Let's explore the tool.
It offers the most beneficial Keyword Magic Tool along with organic traffic insights that give you an overview of the search term.
Just enter your seed keyword and explore important metrics like search volume, CPC, search intent, and difficulty in the wink of an eye.
The plus point of the tool is that you get global search volume and total results on SERPs in a single place. The trend column shows how popular a particular keyword is.
With Keyword Magic Tool you get an idea of which type of keywords you need for your project. You can filter out exact match and broad match keywords along with the facility to include or exclude a particular term.
For better extraction of keywords, it provides some groups of words related to that key phrase. You can select the word that relates to your keyword and brainstorm ideas for that search term.
Which Software is the Best for Keyword Research?
Though both tools have extremely powerful keyword analysis features, I personally recommend Semrush to use.
Reasons to choose –
You can't get question-based keyword ideas in SE Ranking
You can include/exclude a particular word for keyword analysis
Semrush has a much bigger keyword database that offers you great results
SE Ranking is not the winner in the comparison doesn't conclude that it is not worthy. It also provides good results and is best for you if you are starting up a business.
Winner: Semrush
Competitive Research
Without spying on your competitor, it's really difficult to outrank him on Google SERPs. Both of the tools provide you a detailed domain analysis. Let's explore each one of them.
SE Ranking
SE Ranking competitive research is quite easy to use and offers you an easy-to-use interface to spy on your competitor.
You can select the URL or domain from the dropdown menu and make your spy quite easier. Just enter the URL or domain name and hit "Enter". That's it. You have a detailed report of that particular URL/domain.
You get to know everything about your competitor like the number of backlinks, keywords, organic/paid traffic, estimated PPC earnings, etc.
The interface is quite impressive and user-friendly providing you the historical data along with these results on the same page.
You get a list of organic keywords on which your competitor is ranking and evaluate your strength according to it.
This only single page provides you all the information about your competitor. You get top-performing web pages along with organic competitors on the same page.
All in all, it provides an excellent competitive analysis.
SE Ranking SERP Checker 2023: Is It Worth It?
Semrush
You can also use SEMrush to spy on your competitor's website. It provides you quite good tools in domain research.
In SEMrush's competitive research, you get all insights related to traffic, backlinks, authority, etc. Simply, enter any domain name and spy on it.
It also provides you historical data on any domain since 2012 and shows you which is the targeted country of that domain.
Similar to SE Ranking, you get paid traffic analysis too. It provides you a list of organic competitive domains and paid traffic distribution, which helps you in analyzing that domain.
Unlike SE Ranking, it offers Keyword Gap analysis which helps you in getting opportunities to look for the keywords that are easy to rank.
Which tool is better for Competitive Analysis?
Well, in competitor research both tools are equally efficient. But, I like SE Ranking for its easy and impressive interface.
Though SEMrush is not behind SE Ranking in terms of competitive research, SE Ranking provides the number of keywords along with countries also in the result.
Winner: Both
Website Audit
You can't ignore checking a website for errors to perform better at search engines. You need to perform regular technical SEO audits to find errors and fix them on time. Both SEO software offers website audits to prevent website issues.
Let's explore the website audit tools.
SE Ranking
SE Ranking provides you an automatic audit of your website to check for errors when you create a project.
You get weekly site audits which you can set manually or monthly also.
It provides you a quick site audit highlighting all major issues.
You get to know how many pages of your website are indexed in search engines. You get all issues related to meta tags, descriptions, titles, page health, and optimization issues are provided with solutions.
You just need to navigate each section to find the error and its possible solution.
One special thing that it offers is the Page Changes Monitor feature. Basically, it allows you to check any changes that have been made on a web page. This is especially needed when you have a multiple-author website. Additionally, for better insights into your blog, it allows you to integrate Google Search Console and Google Analytics.
Semrush
Semrush, on the other hand, is lagging in this feature of page changes monitoring but gives you a quite detailed website analysis report.
It provides you an in-depth site audit that helps you in preventing your website from hitting the Google updates.
All issues related to 4xx and 5xx errors, site structure, AMP links, and slow pages are assembled in the report. If you have chosen International SEO targeting, then "Hreflang errors" are also provided in the analysis.
If any of your web pages are prevented from being indexed, then you get notified about them in the audit report.
Which software is the best for Site Audit?
I personally recommend the SEMrush audit tool to be the best tool for finding SEO issues and fixing them. It provides a detailed audit report to analyze your website.
Though we can't deny the fact that SE Ranking provides Page Changes Monitor, SEMrush wins the battle with in-depth website analysis.
Winner: SEMrush
Semrush vs SE Ranking: Which is the Best Keyword Rank Tracker?
Pricing
Pricing is also a crucial factor when comparing any SEO tools or services. This comparison of SE Ranking and Semrush will not be completed without a price comparison.
As you have analyzed how these tools are different, now take a look at how much these tools cost.
SE Ranking
SE Ranking offers 3 prime plans but with an impressive pricing model. Yes, SE Ranking pricing is based on a 3-tier price model.
You get a flat 10% OFF SE Ranking discount in addition to the discount it offers on the annual subscription.
You get 3 types of plans in SE Ranking, i.e. Essential, Pro, and Business.
Essential: $55/month
Pro: $109/month
Business: $239/month
Here, the SE Ranking Essential plan is ideal for bloggers and freelancers who started out recently. However, Pro is well-suited for small business owners and marketers with a good online presence.
If you run a business or agency on a large scale, then, Business plan is the one that makes sense for your company.
Semrush
Semrush also offers 3 plans for the users but it is comparatively higher.
Semrush pricing model provides these 3 plans along with a custom plan-
Pro: $129.95 per month
Guru: $249.95 per month
Business: $499.95 per month
Enterprise: Custom Price
Semrush announced a rise in its pricing in July 2023. All users who have subscribed to it earlier would follow the previous pricing system. But, new subscribers need to pay for SEMrush as per new pricing plans.
Here, the Pro plan is sufficient for beginners or freelancers who just started their websites. Those with a good online presence and a well-optimized business may opt for the Guru plan.
However, similar to SE Ranking, a Business plan is for those who run multiple websites or an agency. Semrush offers one more plan for you if none of these 3 plans fulfill your needs.
Yes, you can ask for a custom plan as per your need under the Enterprise plan.
Which is the Best SEO platform for pricing?
SE Ranking is a clear winning in this comparison. It offers features similar to Semrush but at a comparatively lower price.
It is an all-in-one SEO software at an affordable price which makes it a better tool and a good SEMrush alternative.
It should be noted that SE Ranking's price is low compared to SEMrush, but it does not compromise its services. You get excellent analysis with the SE Ranking tool.
Winner: SE Ranking
Is SE Ranking reliable?
Of course, it is reliable. Both SE Ranking and SEMrush are well-known tools and get good word of mouth from the audience.
You can grab a free trial to evaluate the tools.
Click here to get a 14-day free trial of SE Ranking.
Click here for Semrush free trial for 7 days.
Which one is better: SE Ranking or Semrush?
Both SE Ranking and SEMrush are excellent SEO tools, but their features differ. SE Ranking is more affordable and user-friendly, while SEMrush offers more advanced features for experienced users. It ultimately depends on your specific needs and budget to determine which tool is best for you.
SE Ranking tool offers you white labeled SEO reporting at an affordable price, whereas, in Semrush you have to spend a lot for getting this feature. On the other hand, Semrush has a better backlink audit tool as compared to SE Ranking. You can distinguish and export a list of toxic links using Semrush backlink analysis tool.

Frequently Asked Questions
Verdict
If we consider all the facts and features, SE Ranking has all the same features at an affordable price as SEMrush provides. So, I recommend SE Ranking to be the first choice for beginners who just started their business.
No doubt, that SEMrush is a prominent tool for bloggers and digital marketers, but it is available at a high price. You should have enough budget to use the tool. SEMrush is best for marketers and business owners who are already running multiple websites.
Have you used any of the tools? If yes, please share your experience.
👉 If you find the comparison of SE Ranking and Semrush useful, don't forget to share it with others.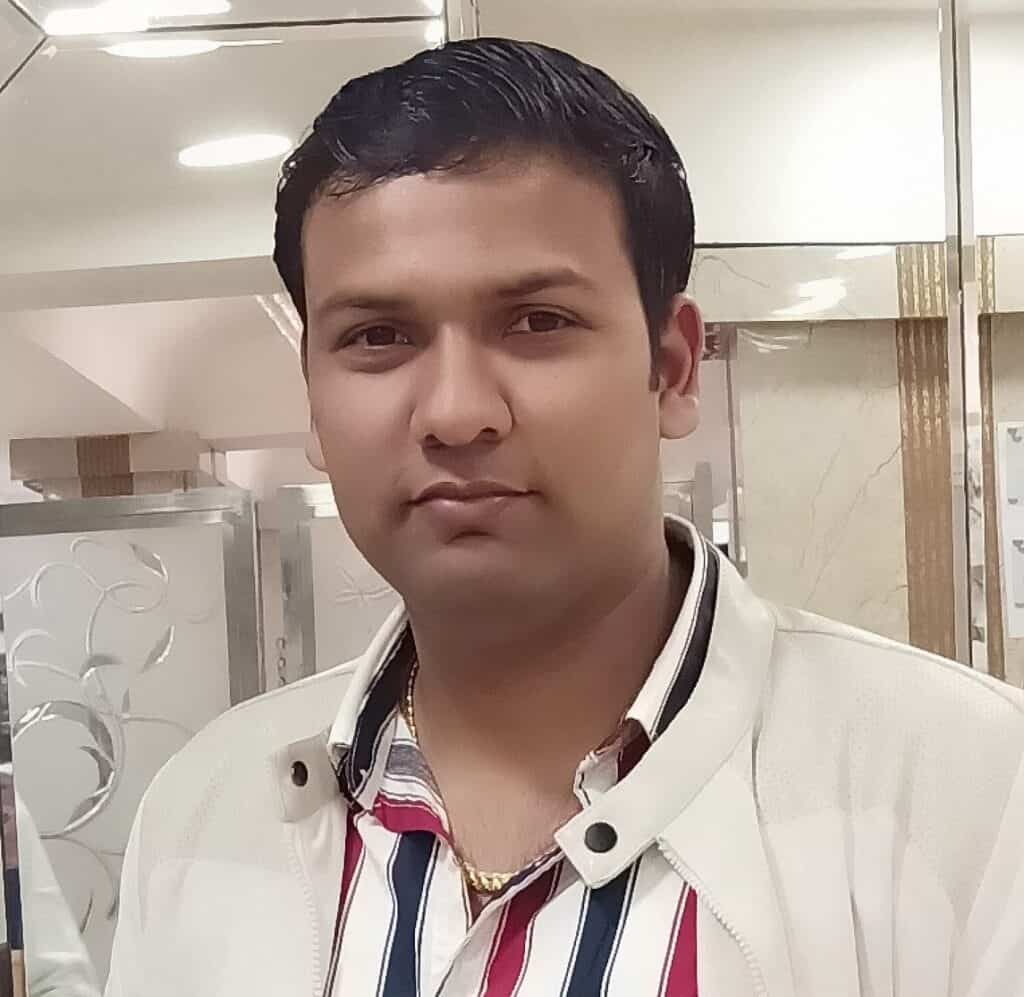 About Author
Nitin Dabas is a professional blogger from India. He is the founder of DabasBlog & SEOSachet. He is an SEO and content marketer who writes about Blogging, SEO, WordPress, and Online Marketing with the aim to help fellow bloggers get succeed in blogging.