Have you ever wanted to get your own custom design for your WordPress blog?
What if I told you that you could customize your blog like never before?
Yes, with Kadence Blocks, you can get your own custom layout and create stunning websites easily.
If you're already familiar with Gutenberg and are looking for a helpful plugin that complements the new editor, then this is a plugin you should be using.
It fills in the blanks left by the editor by providing you with blocks that you can customize to your liking. In this blog post, I will explore the plugin and will show you how it can help you deliver the best possible editorial experience.
Gutenberg editor is the default editor that comes with WordPress after the release of version 5.0. It has brought incredible changes to the blogosphere with the ability to publish posts with a combination of blocks. But, it could be hard at first to use the blocks by yourself without the help of an expert, as it lacks some functionalities.
KadenceWP provides you with the blocks to make it as easy as possible to use and extend the editing functionalities of modern WordPress blogs.
I've written this detailed Kadence Blocks review to help you understand what this WordPress plugin can do for you and why you should use it.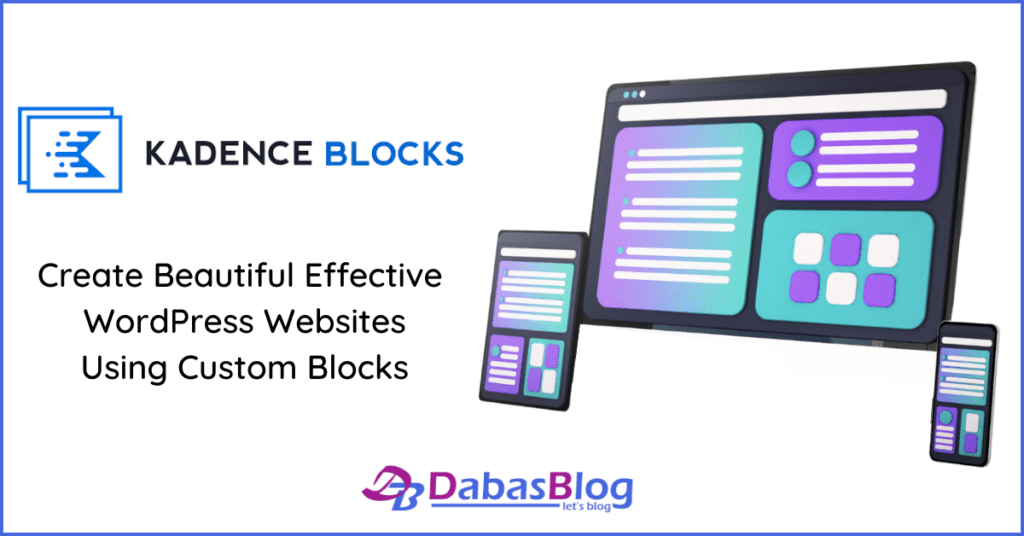 Introduction: WordPress Editor
WordPress is a content management system (CMS) that is used across the globe for websites and blogs. It has been a mainstay for the web development community for years.
Gutenberg's editor is the new editor that was introduced with WordPress version 5.0. It is a completely new way of writing content on your WordPress website.
While the interface is simple and intuitive, the editing experience is not. Gutenberg editor lacks some options to create custom elements. If you are a developer, you can easily edit the coding accordingly and edit the elements. But, if you don't know how to code, it is very difficult for you.
5 Reasons to Choose Kadence Blocks Pro over page builders
What are Kadence Blocks?
Kadence Blocks is a WordPress plugin that expands the editing functionalities of the Gutenberg editor and allows you to edit key elements easily. It adds custom blocks to customize your WordPress blog and gives you more freedom to modify it.
You may simply understand it as a plugin that developers especially designed to make the default WordPress editor capable of creating a stunning layout that is hard to create using other page builder plugins.
With it, you can easily add new blocks that work best for your website. It also provides you with the ability to edit your block settings to change options, add new blocks, and remove blocks. This is a great plugin for anyone who is looking for a WordPress plugin that will allow them to customize their website.
What is the difference between Kadence Blocks and Gutenberg?
You'll see the Gutenberg editor with the new WordPress dashboard as it is the core editor with the latest version of the CMS. It has replaced the classic editor and opened a new way for developers to control the content on their websites.
In comparison with the classic editor, it gives you functionalities like a page builder. It allows content creators to write content with blocks. But, it does not fulfill the need of a developer who wants to customize his website. Here's when this incredible block editor enters the field.
Kadence Blocks offers you a free hand to customize your website. You can extend the editing functionalities to the next level using this plugin.
Using this plugin, you get more flexible custom blocks to write content and customize your blog layout.
5 Reasons Why should you use Kadence Blocks
Anyone who has used the Gutenberg editor on WordPress to customize their website layout will know that it has limitations that prevent you from fully customizing your website. With it, you can take control of your WordPress blog and add custom blocks to customize your website layout and functionalities.
The plugin is a standalone solution to customize a website, so you can use it on any site. It provides you with the freedom to do any type of customization on your WordPress blog. Not only does it provide you with incredible customization features, but it is easy to use as well.
Besides this, Kadence Blocks Pro adds a feather to the cap.
It doesn't matter if you are a beginner or a pro, this plugin is well-suited for everyone. Here are 5 reasons to use the blocks:
#1. Time is money
There is a famous quote by Miles Davis- "Time isn't the main thing, it is the only thing." This means that if we manage the time, we can win everything.
In the Gutenberg editor or other WordPress editor plugins, it takes a lot of time to design and customize the websites. But, with the help of this block editor plugin, you can do such tasks within minutes.
#2. Customization is beyond expectations
The world will recognize you if you have a unique identity. Similarly, if you present a unique and user-friendly interface, the audience will love your blog layout.
There are many page builders and plugins available, but there are some limitations to them:
You will have to install a lot of plugins to customize different areas of your blog.
This will ultimately increase the storage space and you may face resource usage issues.
But, if use this plugin, you need not think about any page builder; the plugin suffices to do any customization. I'm using it on SEOSachet.com and my experience is fabulous.
#3. It converts even a novice into an expert
If I talk about myself, I'm not a web developer, but I don't feel that I'm a novice in this field. The experience is beyond expectation and now I can do customization as per my need with a single plugin.
I'm not saying that I'm an expert, but it made me self-dependent and now, I don't look for any web developer for any customization related to my blog.
Similarly, you need not be an experienced WordPress user to customize your blog. Just install the plugin and design your blog easily using this block editor.
#4. Its users love it
There are over 100,000 users of Kadence Blocks. Why are they using it? And why are they giving 5-star reviews to it?
The answer is simple: they love it. You may see what users are saying after using it:
One reviewer says: "Wonderful! Changed the way I build websites."
Another one says: "The Right Choice for High Performance Designs."
Yet another one says: "The Only Plugin You Need to Create a Page with Gutenberg."
#5. Conditional Display
This is a feature that is indeed necessary for a blogger or affiliate marketer. Using this feature, you can create an element and set it to display conditionally on any web page.
Affiliate marketers and bloggers may use it to display particular buttons or ads related to content and boost their conversions.
What are the Benefits of using Kadence Blocks?
If you're involved in web designing for yourself or for your clients, you should try Kadence Blocks.
You get incredible features that are not available in other block editors. If some editors provide them, then they offer them in paid version, but in Kadence Bundle, you get most of the outstanding elements and features in the free version.
Here are the features and elements that you get in the free version:
What do you get in Kadence Blocks?
Design Library
Row layout
Advanced heading
Advanced gallery
Tabs
Accordions
Countdown
Info box
Icon list
Icon block
Advanced button block
Space/Divider block
Pre-built blocks library
Table of contents
Testimonials
Form
All the above features are available for free with this plugin that other block editors provide with paid versions. Though, with this block editor, you get more power in your hand to manage your blog. Here are the premium features that you get with Kadence Blocks Pro.
I gave customization demos and settings of all major features below in the following section. Please read further to explore it.
What do you get in Kadence Blocks Pro?
Video pop-up
Split content block
Post grid/carousel
Product Carousel
On scroll animation
Modal block
Image overlay
User info
Advanced slider
Pro Gallery Addons
Animate on scroll
How do I Install Kadence Blocks on my WordPress blog?
Installing the plugin is quite easy. You just need to follow the steps given below:
Inside your WordPress dashboard, navigate to Plugins>Add New.
Now, type Kadence Blocks in the search bar.
Once you see the plugin, click on the "Install Now" button.
Note: Please note that you must upload the downloaded plugin if you have purchased the Kadence Blocks Pro. Simply navigate to Plugins>Add New>Upload Plugin.
How do I customize my WordPress blog with Kadence Blocks?
Kadence Blocks multiply the idea of designing your website by allowing you to create more flexible and unique web pages. The only aim of the plugin is to create fully customized and more captivating designs.
Though, it is quite difficult to provide you with the customization demo using each feature of the plugin. But, I picked up a few to show you the power of the plugin. Here is how you can customize your blog using this incredible plugin:
#1. Row Layout
Row layout is the foundation of any web page design. It gives you more freedom to control the columns that can comply with different screen sizes.
It provides you with the following editing tools to customize the layout:
Background
Padding
Background overlay settings
Border settings
Divider
Text Color
Visibility
Conditional display
You can control the width of your columns. This is an exclusive feature that is not available with any editor other than Kadence Blocks.
You may use the row layout to draw the attention of your audience to something special that you want to say by creating a notice box. Watch this clip on how to create a box using the Kadence row layout block.
#2. Advanced Heading
It's every feature has a specialty. Like Row Layout, the Advanced Heading block also provides something special. You might have used other block editor plugins, but do they provide dual color headings in the free version?
No!
That's where Kadence Blocks Advanced Text comes into play. It makes your heading more powerful by providing a highlighted color to the word that delivers the message more easily and efficiently to the users.

Besides this, you can use the Advanced Text block to customize your heading or even your paragraph text. It offers you the following editing tools:
Advanced typography settings
Highlight settings
Link settings
Spacing
Text shadow
Animate on scroll
Conditional display
#3. Advanced Gallery
Till I came across this block editor, I wonder how to make images pop out on click. I asked the questions on forums and some replied that there is a separate plugin for this, while some asked me to hire developers as it needed coding.
But I made the best decision when I purchased Kadence Bundle, and got Kadence Blocks along with the Kadence theme.
Do you want to know how to make images pop out on click?
👉Use Kadence Blocks!
The Advanced Gallery block gives you this amazing feature and you can customize your images the way you like. I have provided you with a small video tutorial that will help you understand it more easily.
#4. Post Grid/Carousel
This feature is not available in the free version, but it is the most important feature when you create a custom web page for your audience. It eliminates the need for a separate page builder like Elementor, Thrive Architect, etc.
Using this, you can create a custom homepage to attract your audience. It provides you with the following editing tools:
Post types
Sticky posts
Layout settings
Display filters
Padding
Box Shadow
Image settings
Typography settings
Title settings
Excerpt settings
Footer meta
You may watch the below tutorial to see how it works and what features you get in Post Grid/Carousel.
Kadence Blocks Pro Pricing
So far, we have reviewed this plugin. It's time to know how much it costs. As I have mentioned, the free version is sufficient, but you get more power using Kadence Blocks Pro.
So, the pro version of the plugin cost you $69 for a year as an introductory offer and it renews at $89 after a year.
👉 You may use this link to avail of the Kadence Blocks discount.
What are the Pros and Cons of the plugin?
This Kadence Blocks review is incomplete without discussing its pros and cons. Any review or tutorial can't be complete if we don't discuss the negative sides along with the positive ones. So, here you'll find the pros and cons of the plugin.
Pros
It provides you with complete control over your website design and layout
When used with the Kadence theme, it boosts your website performance
Its free version standalone is sufficient for bloggers and affiliate marketers
Eliminates the need for any other page builder
Eliminates the need for web developers
It allows you to add SVG icons straight to your web page
The free version is sufficient for many customizations
You can use it on an unlimited number of websites
Cons
Kadence Blocks vs GenerateBlocks
Gutenberg is a new type of editor that was introduced with WordPress 5.0. It is a type of editor that splits the content into different blocks to customize it.
However, Gutenberg is limited, and many of the features offered are not customizable.
When it comes down to it, you need to ask yourself one question. Do I want to create a block from GenerateBlocks or do I want to build a block in Kadence Blocks?
GeneratePress Review 2023: Is it the Best WordPress Theme?
This comparison will help you decide which block editor wins in the battle of Kadence Blocks vs GenerateBlocks.
| Blocks | Kadence Blocks | GenerateBlocks |
| --- | --- | --- |
| Container (with multiple columns) | ✔️ | ✔️ |
| Advanced Text | ✔️ | ✔️ |
| Button Block | ✔️ | ✔️ |
| Post Grid/Carousel | ✔️ | ✔️ |
| Animate on Scroll | ✔️ | ❌ |
| Icon List | ✔️ | ✔️ |
| Icon Block | ✔️ | ❌ |
| Accordion | ✔️ | ❌ |
| Pop-Up Modal Block | ✔️ | ❌ |
| Countdown Block | ✔️ | ❌ |
| Forms | ✔️ | ✔️ |
| Highlighted Text | ✔️ | ❌ |
The above comparison shows there is no reason to leave Kadence Blocks. It is so far the best block editor I tried. I have used both editors, but with the flexibility that Kadence Blocks have, no other plugin can match it.
In my experience, it is better than other WordPress plugins.
👉 Use this link to get the Kadence Blocks at $69 for a year.
Frequently Asked Questions
Give Kadence Blocks a Try Today
We hope you enjoyed our article about Kadence Blocks. This article highlights the best reasons to use this plugin for your WordPress blog. The flexibility and customization options provided by this plugin will aid your modern blog in becoming more useful, bold, and creative.
If you are looking for the most advanced block editor to customize your blog seamlessly, you must try it.
If you want to unleash the full potential of this plugin, use it with Kadence Theme. The result would be incredibly outstanding.
Download the Kadence Blocks for free and start customizing your website today.
Let us know how the article was helpful and if you have any questions, feel free to ask here. Do you want to read more about this block editor? Tell us in the comments section!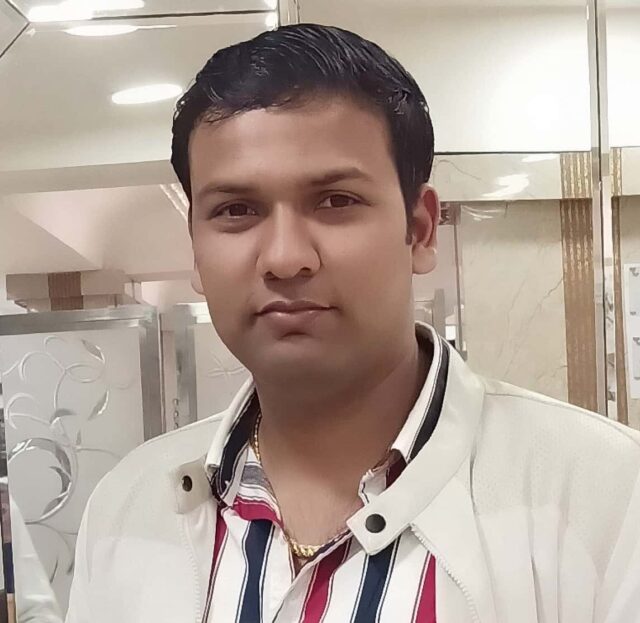 About Author
Nitin Dabas is your SEO guide. Expert in keywords, on-page SEO, and link-building, he has boosted rankings for countless clients. Read his blog and join his success stories.