In blogging, our minds hastily sought after the best WordPress themes. Of course, it should be in priority. An SEO-optimized theme is indeed necessary to run a blog successfully.
You have landed on this page, so it's quite obvious that you too are looking for the best WordPress themes for your site.
I highly recommend the GeneratePress WordPress theme to my readers. It is a lightweight and fast theme that is loved by every webmaster.
I am using this WP theme for the past 2 years and I can proudly say that it is the best investment that I made for my blog.
Based on my experience, here in this GeneratePress review, I'll tell you why it's a better choice to use a WP theme like GeneratePress.
GeneratePress Review: Is it Really the Best WP Theme?
GeneratePress Review: A Quick Introduction To The Theme
What is GeneratePress?
GeneratePress is one of the fastest and most lightweight WordPress themes available right now. It is a fast-loading multipurpose theme available for free and with a premium version as well.
You can use the theme on any blog irrespective of the type of site you're building. The theme is the best suited if you want to make a business site, blogging site, affiliate marketing, or even an e-commerce site.
👉 Grammarly Review: Is Grammarly Worth It?
Why GeneratePress theme could be the right theme for your blog?
Highly coded and impressive premium WordPress themes often result in slowing down your site speed. But, it is not the case with the GeneratePress premium theme.
This is an unbiased GeneratePress review, so it is necessary to discuss why GP is the best theme for bloggers and marketers.
This theme could be the best-suited WP theme for you if you want to build a brand-new website with less or no coding knowledge. It has all the features to customize the site, and even amateur bloggers can use the theme for their site.
Another benefit of the GeneratePress theme is that it has all the features in a single option. This means you need not worry about the customization of the site, it has all the features in the Customization option.
This is the feature that makes it different and much easier than other premium WordPress themes that have the features but are spread all over the settings, as some may be on the customize page, and others may be on the theme options page.
There are so many excellent features in this theme that made me write this extensive GeneratePress review.
👉 Best Infographics Submission Sites to Promote Your Content
GeneratePress Review: The Best and Fast-Loading WordPress Theme
Type
WordPress Theme
Name
Generatepress
Price
$59 (Yearly) | $249 (Lifetime)
Features
1. Mobile friendly
2. Light-weight
3. Fast speed
4. Premium modules
Competitors
1. Astra
2. Kadence
3. Genesis
GeneratePress Free vs Premium
With this Generatepress review, you'll get to know whether to use the free or the premium version of the GP WordPress theme.
As mentioned earlier, GeneratePress WordPress Theme comes in both versions, i.e. free and premium. Well, if you are not looking for extra customizations, then GeneratePress free version is enough for you. But if you are looking for some custom designs and options on your site, then Generatepress Premium is the best for you.
You can easily download Generatepress free themes from WordPress or the official Generatepress site. However, it comes with limited features and customization options.
On the other side, for Generatepress premium you have to pay $59 and can use the ultimate lightweight theme for a year. You can still use the theme after the completion of one year, but there will be no updates or customer support from the Generatepress WordPress theme.
Besides this, GeneratePress lifetime is also available and you can get this premium WordPress theme for a lifetime at just $249. In the GeneratePress lifetime deal, you get free lifetime updates and premium support from GP.
Simply, you can use the Generatepress premium theme for a lifetime.
👉 13 SEMrush Alternatives & Competitors That Don't Suck!
With the premium version of Generatepress Theme, you get these features-
Basic Customization options like typography, font size, and related posts tag.
Custom CSS options.
You get all 13 premium modules like Background, Blog, Colors, Copyright, Elements, Navigation menus, etc.
Premium site library with the option to import/export each aspect of the site or module settings.
Elements (Header, Hook, and Layout), for extra customization of your blog.
The premium modules available in the Generatepress Pro version take your site to the next level. Generatepress Premium is the best-suited theme for you if you don't want to mess up with custom coding to make your site attractive.
You may note that they will open these modules for you when you activate the theme with the plugin called GP Premium. Enter the license after installing the WordPress plugin and get all the features available to you.
GeneratePress Premium ❤️
Though it may not be necessary for you to use the premium modules, you can use the free version of GeneratePress. However, these modules can make your life easier.
Features that make Generatepress the Best WP Theme
Generatepress is one of the best WordPress themes that are lightweight and have a fast loading speed. It is well known that heavy WP themes take a lot of time to load and adversely affect your blog's ranking on Google.
To get rid of this situation, Generatepress makes its way out of the crowd by providing a fast loading speed and becoming the lightest WordPress theme.
Here in this Generatepress Review, we are discussing the 5 features that make this WordPress Theme so special.
1. Light-Weight and Fast Loading Speed
Amid all other features, the best thing that the Generatepress theme has- is a well-optimized structure. To rank higher on Google, a webmaster needs a theme that shows excellent performance in web page loading.
GeneratePress actually lives up to the hype, as this WP theme is less than 30 kb. It is far more lightweight than other optimized WordPress themes that are around 200+ kb. This ensures that the theme is well-designed perfectly to load faster.
Wondering!! How fast it is? Well, to give you an idea, I ran a little test.
For this GeneratePress premium review, I set up an empty WordPress site with available themes after installing WordPress. And after testing its performance with the Speed testing tool- Pingdom, I found that-
it had a performance grade of 90
it had a load time of 1.09 seconds
it had a page size of about 315 kb
it had 21 requests
Well, the above metrics are also not bad, but Generatepress provides you a better performance. So, I activated the Generatepress premium theme on that site and rechecked the speed on Pingdom. I found that-
it had a performance grade of 92 (2 points better)
it had a load time of 581 ms (~47% faster)
it had a page size of about 102 kb (~68% smaller)
it had 17 requests (~19% fewer)
So, after the Generatepress speed test, I can say that Generatepress is definitely one of the fastest WordPress themes available.
2. Lots of customization options in a single place
After the performance, here comes the customization panel that attracts you the most in Generatepress WordPress Theme.
If you are a webmaster who is fond of coding and beautiful styles, then the Generatepress theme is a boon for you. It provides you all the customization options in the real-time WordPress customizer. No need to hire a developer for changing the styles and coding of your blog's theme.
It uses WordPress Customizer to provide you with the best customization options. This is the best part of Generatepress, a novice blogger can also do changes to his blog with its premium modules.
Though the free version of the theme also provides you good value with limited features. But with the GeneratePress Premium version, you can do almost every type of customization.
Recently, GeneratePress released GP Premium 3.0 and introduced some more features without compromising its speed.
You'll see the premium modules in the extensive GeneratePress review.
For example, if you go into the Colors section, you can change the colors of-
Header- You can change the background of the Header image and can use dynamic colors in the background
Footer- You can choose the colors and can set your footer section as per your desired styling
Blog Body- Generatepress gives you the option to change the background of your blog post
Widgets- If you want to give your blog layout a different look, then you can change the background color of widgets too
Post Titles- To make your post title catch and attractive, you can change the font and color of titles too
Menus- Menus are the fore figures of your blog. It tells what we described in the blog, to make it attractive you can use Menus as you wish.
GeneratePress Review: Is it the #1 WordPress theme?
3. GeneratePress Premium Modules
With the Generatepress Premium version, you get 13 premium modules that take your blog to the next level. However, you'll have to activate each one of them to use. Here in this extensive Generatepress review, you'll get to know about each of them.
Background
The background module helps you to add images to the site's background. You'll find the background images option in the eligible section and then you can change the background images, their size, positions, etc.
Blog
With the blog module, you can easily customize the feature image and columns in the blog layout. You can choose what you want to show on the blog post, i.e. author name, categories, tags, etc. It also provides you the option where you want to show the featured images, i.e. above the title or below the title.
Colors
The colors module allows you to play with colors. It allows you to pick up different colors and add them to the header, body, footer, widgets, navigation bars, etc. You can even set the colors of links in your posts with a single click.
Copyright
The Copyright Module can control the copyright section in the footer bar. There is no need to go to the Theme Editor and change the copyright information there. Just install GeneratePress, and change the copyright easily.
I've created a video on how to change copyright text in the GeneratePress theme, you can watch it.
Disable Elements
If you don't want to show various elements on specific pages or posts, you can use the Disable Elements module in this case. Disable Elements module can be found in the post/page area.
Elements
"Elements" is the most important module available in Generatepress. It allows you to add advanced hooks, headers, and layouts.
It is a very important feature that helps the developers to achieve advanced customization in the blog. As the author box is not available in Generatepress by default. But, you can use the Elements module to generate an Author Box for your site. There are many styles that you can add to your post titles with the help of this Elements module.
If you want a video on how to add an author box to the GeneratePress site, then reply to this GeneratePress review. I'll shoot a video of it soon.
Menu Plus
If you want to make a sticky menu or want an off-canvas navigation menu, then the Menu Plus module is indeed the best feature. You can find the module in the Customize>Layout section and then you can use it according to the respective options.
Secondary Nav
The secondary Nav module is important when you need an extra navigation bar for your site. You can easily change the height, width, color, and location of the secondary menu with the help of this module.
Sections
Well, sections are a mini page builder option available in Generatepress. Though, you can't use the sections in Gutenberg (Block Editor). However, if you use Classic Editor then, you can use the sections to make your posts/page attractive.
Although, if you use advanced page builders like Elementor, Thrive architecture, or Beaver builder, then you can avoid it.
You can not use it with Gutenberg editor because of the latest WordPress update, so GeneratePress is ready with GenerateBlocks to provide you a better and more attractive layout. It is also compatible with Gutenberg.
Site Library
Site Library is the module that provides you full access to Generatepress sites. You get a variety of GeneratePress theme examples.
However, it is reiterated that these modules are only available with the GeneratePress premium version.
You can import/export specific options or settings from different sites in the site library. There are about 45+ demo sites in the site library that are fully compatible with advanced page builders like Elementor. You can easily choose the best one for your site and import specific options from them.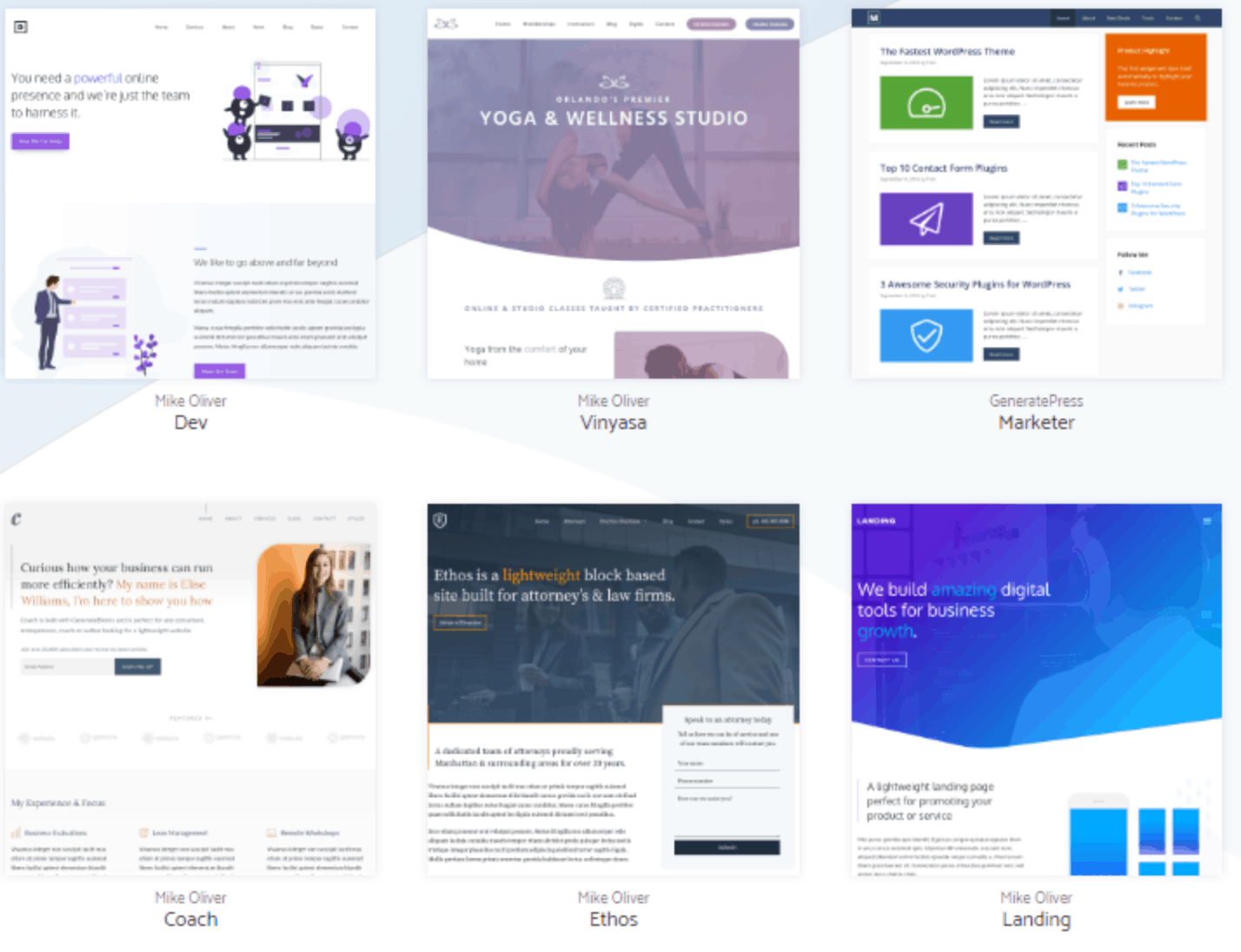 Spacing
Spacing is also one of the important features that Generatepress offers. Using the Spacing module, you can easily change the size, space, padding, and margin in your blog posts/pages. You can use this module to change the size of the header, menus, footer, sidebar, etc.
Typography
With the Typography module, you can easily customize the fonts on your site. Though, it is one of the important features that help your site to create unbeatable content for your site.
Typography features allow you to change the font family, font size, font color, line height, etc.
You can use the 70+ different fonts available in the Generatepress WordPress theme to make your post heading much more attractive.
WooCommerce
To use this module, first, install the WooCommerce plugin on your site. It is very necessary if you want to create an e-commerce site for your products.
It helps you to customize the product pages, payment pages, etc.
4. Inbuilt Schema Markup
Probably you know, how important is Schema markup to search engine optimization (SEO). If not, then it tells the search engine about important tags used in your blog post.
Actually, Google simply reads the schema markup and presents your blog in search results accordingly. It also helps your blog to get featured in rich snippets.
In Generatepress, you need not worry about Schema, no need to install a plugin for it. It is inbuilt into the Generatepress theme.
5. Pre-made Sites for a Better Design
Generatepress theme comes with pre-made sites available in Site Library. They designed these sites for various purposes, i.e. Blogging, Affiliate Marketing, WooCommerce, news, etc.
You can choose the site that is suitable for your project and use it with little customization. You can import the site options from the site library and that's it, it is ready to use.
Like other premium WordPress themes, Generatepress also supports Child Themes very well. If you are a web developer and know the coding, you can easily make your own Generatepress Child Theme as per your need.
Support
This GeneratePress review cannot be completed without exploring customer support.
If you purchase any product, then customer support is really a crucial point that you must think of before making a purchase.
With the GeneratePress theme, I'll give 5/5 for GeneratePress support, as Tom, Leo, and David himself are very supportive in case you need any help regarding any customization you want on your site.
They are regularly active in the GeneratePress support form and provide solutions to queries in an easy and efficient way.
Besides this, Generatepress provides you with an in-depth guide as documentation that is indeed helpful for you to understand various elements of the theme.
You can get the documentation by accessing docs.generatepress.com
Kadence Blocks: Why Should You Use It?
How to install GeneratePress Premium WordPress Theme?
To install the Generatepress WordPress theme, first, install a free version of Generatepress that is available on WordPress.org
First, go to your WordPress admin dashboard Appearance>>Themes>>Add New.
Then, search for "GeneratePress" in the plugins area and install it.
After installation, Activate the theme.
However, to install the Generatepress Premium theme, you need to download the GP premium plugin by making a payment of $59 to Generatepress.
Well, if you don't want to pay for GeneratePress Premium every year, then you may opt for a GeneratePress Lifetime deal that offers you all premium features at $249 for a lifetime.
You get lifetime updates and premium support with the GeneratePress lifetime deal.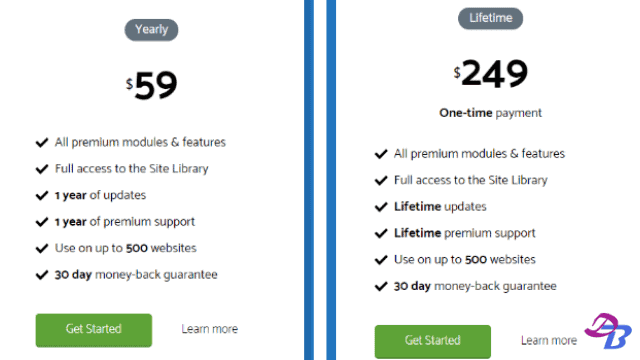 So, you get the GP Premium Plugin from the official site along with the license. You need to install this plugin and activate it to avail yourself of the premium features of GeneratePress.
After it, you'll have to choose a suitable demo site from Site Library and import the options. 😍
Frequently Asked Questions
👉 SEMrush Free Trial: Experience the 7-day free SEMrush trial
GeneratePress Alternatives
Though, Generatepress is the most loved WordPress Theme by many SEO experts. Still, there are many alternatives to GeneratePress that give you a similar SEO-optimized layout.
So, what about GeneratePress vs others?
Genesis Pro, Astra, KadenceWP, Thrive, Divi, OceanWP, etc. are the most common alternatives to GeneratePress WP Theme. You may find some of these costly but these prove to be a powerful GeneratePress Alternative.
👉 GeneratePress vs Astra: Which one is the best WordPress theme?
Wrapping Up
No doubt, GeneratePress is a lightweight and fast-loading WordPress theme. I thank Tom Usborne and his team for making the Best and Fastest WordPress theme.
Generatepress premium provides you with more value at $59 than other premium WordPress themes offer at higher prices. In addition, it comes with a 30-day money-back guarantee.
I'm using GeneratePress on DabasBlog with premium modules, and it is working great for me. Though you can use the Generatepress theme with limited features, I would suggest you go for the GP Premium plugin for a better experience.
I wrote this extensive GeneratePress review as per my experience and recommend GeneratePress to be the best WP theme.
I hope you liked this detailed GeneratePress Review. If you have any doubts, please comment below.
👉 And please, don't forget to share it.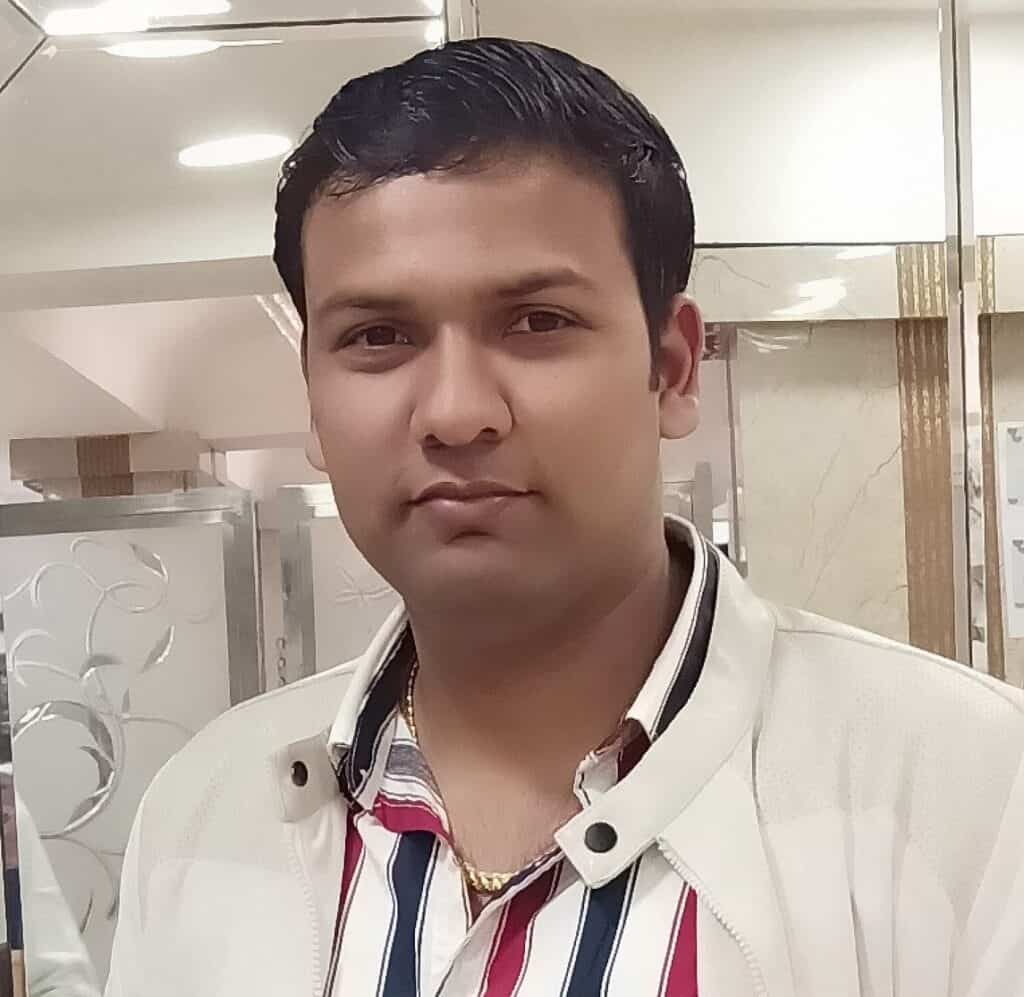 About Author
Nitin Dabas is a professional blogger from India. He is the founder of DabasBlog & SEOSachet. He is an SEO and content marketer who writes about Blogging, SEO, WordPress, and Online Marketing with the aim to help fellow bloggers get succeed in blogging.