Anyone can build backlinks, but only those with a quality backlink profile will make it to the top of the search engine.
For search engines to get a sense of your website, you need to create a do-follow link. This blog will look at the dofollow backlinks in more detail, as well as techniques you can use to build do-follow links for your site.
As soon as beginners start a blog, the first thing that comes to their mind is how to rank higher on Google.
Well, it's not an overnight task. There are a lot of things involved in search engine optimization. Over time, Google updates its search algorithms to provide more value to the users.
Despite new Google algorithms, Backlinks play a key role in determining the ranking of a blog. You guys must have heard of Dofollow and Nofollow links in SEO.
In this beginner's guide, I'll talk about the follow backlinks and try to provide you with more clarity about them.
What are Dofollow Backlinks?
Dofollow backlinks are the HTML attributes that tell the search engine bots to follow that link.
In simple terms, if you provide follow links in your article, search engine crawlers will pass the link juice to it.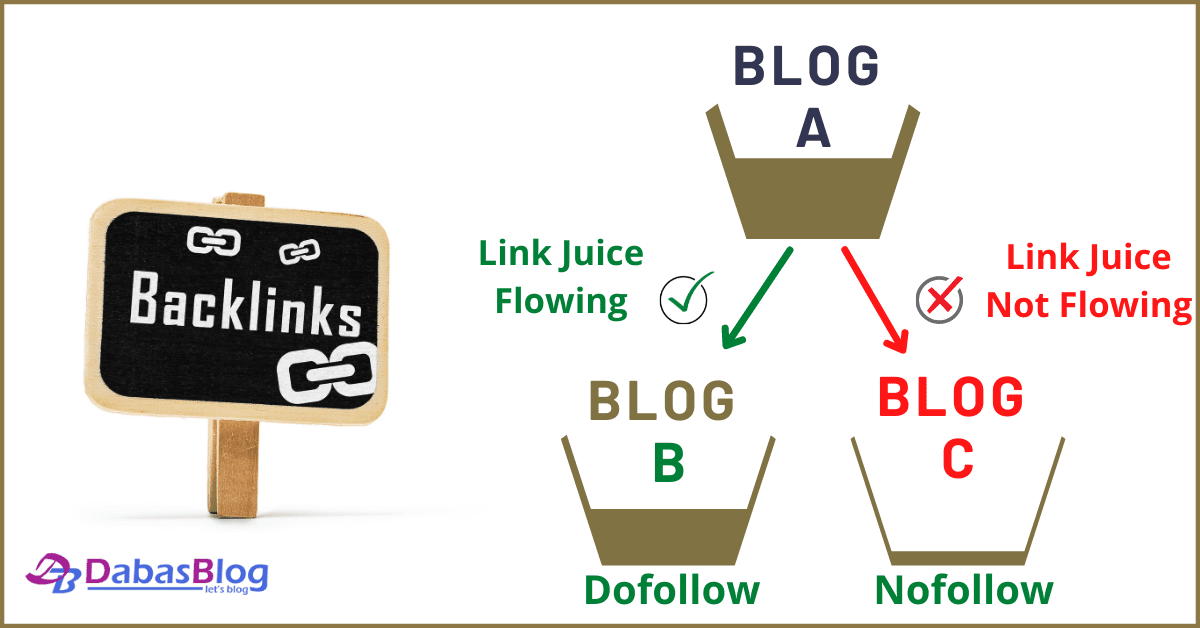 What does it mean?
It means that if I add a follow link in my article that points out to another blog, then on indexing Google bots pass some link juice to that blog. In simple terms, that blog will get some authority from my blog. It does not mean that I'll lose mine, but we should provide do follow links to the blogs that are not spammy and relevant to our niche.
And the same thing we can do by getting follow backlinks from higher authority blogs. This will definitely boost our rankings on SERPs and we'll have a high DA domain.
Google introduced Do-follow backlinks in 2005, with a single motive to reduce index spamming. These links mean that the linked webpage will get some authority that will help in increasing its PageRank.
How to check Dofollow Backlinks?
Google or any other major search engine gives exceptional value to these backlinks. But how can you check whether the link you get is do-follow or no-follow?
There is a simple way to check these backlinks-
Open the source code of any web page. To do so, just right-click on your Chrome browser and click on the view page source.
on the next tab, you will get the source code of that web page.
Now, just find out your domain name and check for the links that it is given. You can check out whether it is a follow backlink or nofollow backlink.
Example of a Do-follow Backlink-
<a href="https://dabasblog.com">DabasBlog</a>
How nofollow backlink looks like?
<a href="https://dabasblog.com" rel="nofollow">DabasBlog</a>
Benefits of Do-follow Backlinks in SEO?
We may note that only getting do follow links is not favorable in terms of search engine optimization. We should have a balanced ratio (3:1) of dofollow and nofollow links to SEO.
It is a fact that a quality backlink is needed if you want to improve your site. This means if you have 100 nofollow backlinks that are also not relevant to your niche, instead a single do-follow backlink from a high-quality relevant website can drastically improve your site.
Here are some major benefits of these backlinks-
Improves the blog authority
Improve the page rank
Content having high-quality follow backlink ranks for multiple keywords
A site having a high page rank attracts advertisers
Increases credibility in the eyes of Google and helps in quick indexing
Backlinks Indexer 2023: Learn Quick Indexing of Backlinks
How to build Do-follow Backlinks?
So after reading the above points, your mind is definitely moving to get follow backlinks. Here are some methods to build such types of backlinks-
It is the best and most secure way to get these links. As the name suggests, in Guest posting you need to write articles on others' websites, and in return, you get a follow backlink in the author bio. You can link to any of your relevant content in the guest post to improve your site's page rank.
Infographics are the visual representation of any article or content. An impressive and well-furnished infographic attracts visitors and content writers who use that infographic and link back to you. You may use infographic submission sites to get exposure and backlinks.
Though blog commenting need not provide you such links, if you comment on a website having the Commentluv plugin enabled, you get do-follow backlinks for your site. The value of the backlink increases more if you comment on the website of your niche.
Quality content not only attracts visitors to your blog but also makes your reputation. Content writers also look at other blogs to get ideas, and if your content provides value, then it is more likely that they may link your article to their posts. Also, quality content builds your blog's credibility and gets more shares.
Social bookmarking sites are a dominant medium to get these links. You may submit your content to bookmarking sites that receive a lot of traffic daily. There are many bookmarking sites that provide follow backlinks. Here are some do-follow social bookmarking sites you may follow.
Similar to blogs, you may get these backlinks by posting your content on do-follow forums. Getting backlinks from high DA forums is quite favorable for you in terms of search engine optimization. These do-follow forums can give your blog much exposure in terms of authority.
Dofollow and Nofollow Backlinks in SEO
Quick Note:
#1. Always point out external links like sponsored and paid links as nofollow except chief authority links related to your niche.
#2. Never buy or sell links. It's a poor practice and may lead to a penalty.
Frequently Asked Questions
Conclusion
I hope you enjoyed our article on the follow backlinks. Many people are looking for the best way to incorporate such kinds of links into their sites and don't know where to start.
We have provided a guide for beginners that has all the information you need on building do-follow links. With these backlinks, you'll be able to rank higher in search engines, which will lead to more traffic and conversions.
In order to develop do-follow backlinks, you need to know what they look like and how they help you rank higher. You should also know how to create such a backlink.
By following the steps in this article, you'll be able to create do-follow backlinks to your website. Just follow the instructions for your specific website and you'll be able to build a firm foundation for your business.
Let us know if you have any questions or thoughts about this article in the comments below. Thank you for reading, we are always excited when one of our posts can provide useful information on a topic like this!
👉 If you like the article, please share it!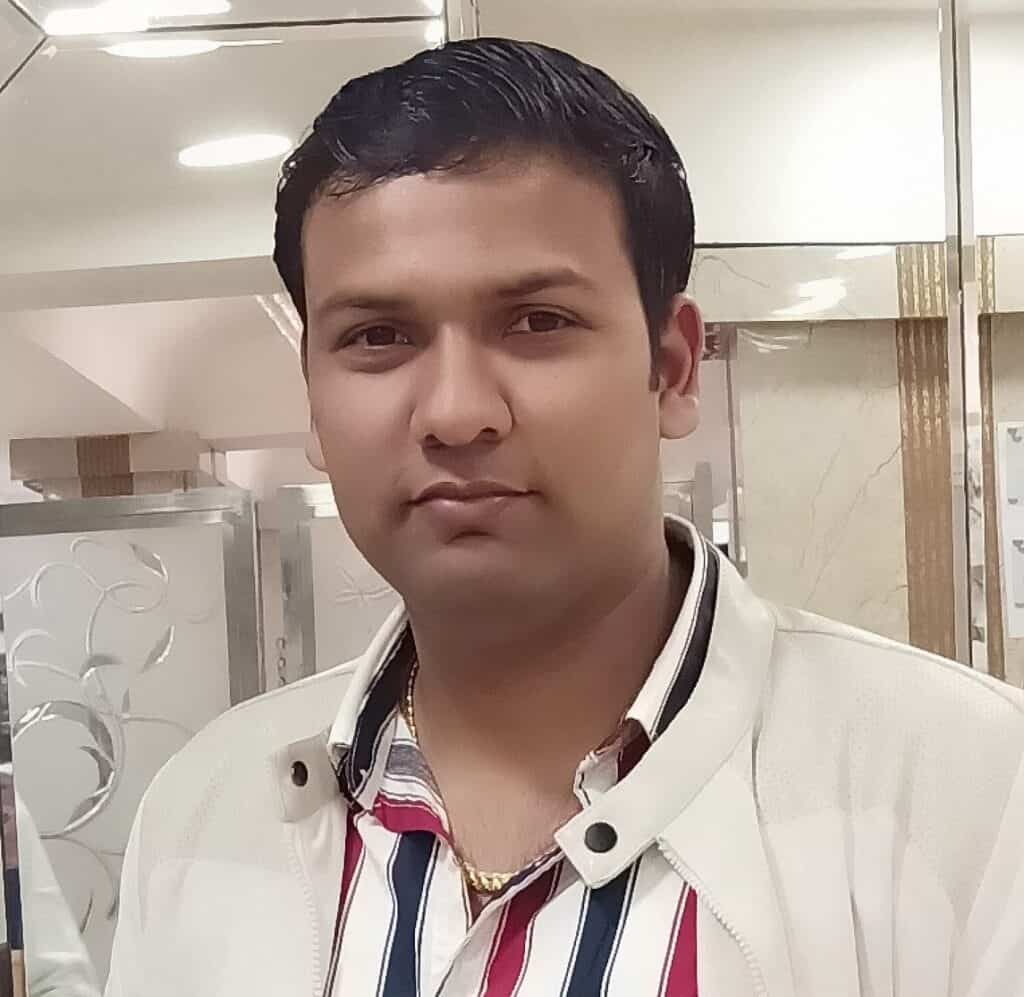 About Author
Nitin Dabas is a professional blogger from India. He is the founder of DabasBlog & SEOSachet. He is an SEO and content marketer who writes about Blogging, SEO, WordPress, and Online Marketing with the aim to help fellow bloggers get succeed in blogging.